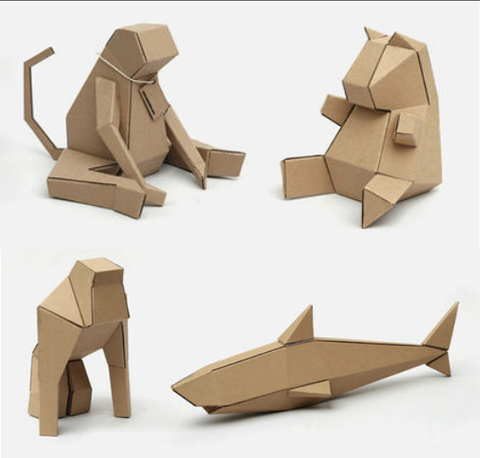 The "Toy Folder" by Rodrigo Solórzano is an amazing, simple concept – and brings great fun for makers young and old! I need to add that the Toy Folder is not a new idea and that I have not found a source where to buy it but nevertheless I think it's too great not to share with you.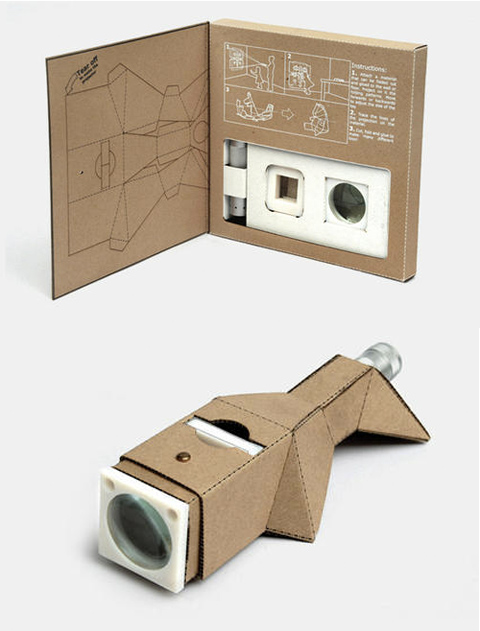 The concept: One buys a kit, in the form of an A4 cardboard folder, containing the source nets for a variety of animal models. The nets come on acetate slides, the kit contains a torch and the packaging converts into a desktop projector into which one can place a slide and project the desired net onto a candidate material – cardboard is a good possiblitiy but paper, fabric and any other plyable material would be possible.
The beauty is that you can vary the size of the finished animal by adjusting the distance between material and projector – as you can see below!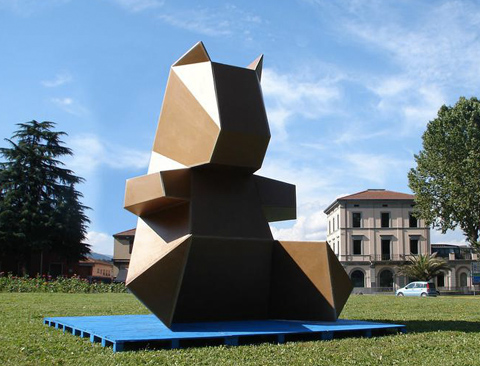 The Big Bear was Solórzano's entry for the 2010 Cartasia Biennial of Contemporary Art in Lucca, Italy. The Cartasia focuses entirely on paper and cardboard and huge carboard sculptures can be found in the medieval city center throughout the biennial. Solórzano's bear was made entirely of waterproofed cardboard and was a staggering 3.5m tall.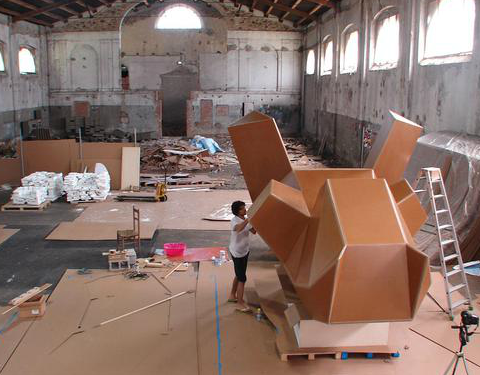 The building of 3.5m tall bear seems to be quite some work – but a smaller bear, shark or monkey – or a whole carboard zoo! – would be a great addition for all playrooms and grown-up flats alike.
As mentioned I unfortunately don't know if or where the Toy Folder is for sale – in case you find it somewhere please let me know!