Perhaps I should admit that I have a weak spot for Japanese design – though looking at my blog it probably speaks for itself.

Another design company I came across is kyouei design who are behind this fantastic cube letter set.
The design of the cubes are based on traditional Japanese paper balloons (these) that can be blown up. Though I'm not sure if I would ever use this letter set or just keep it for myself…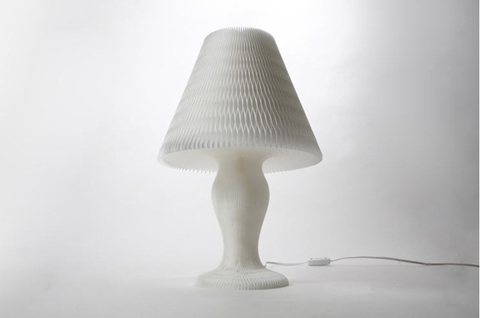 kyouei design also designed these honeycomb lamps made of special denguri paper. Though the principle is not new the light they give is nevertheless beautiful and the form of the lamp a very classical one perfectly fitting into a lot of living environements – and you can hang them upside-down, too!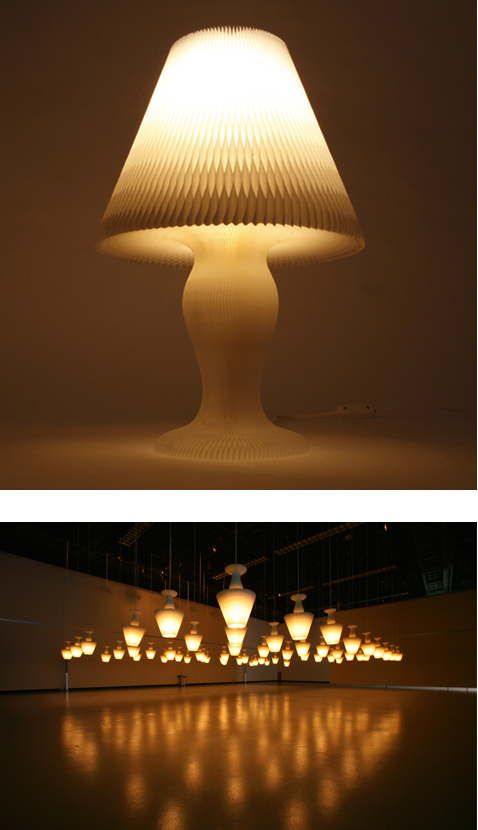 There is also kyouei design studio's bulb lantern to check out – a combination of an industrial duct hose and a traditional Japanese lantern. If I had only known before going to London I would have checked out these great paper products in the shops – so I have to wait till the next time (a good reason to go to London again soon)!