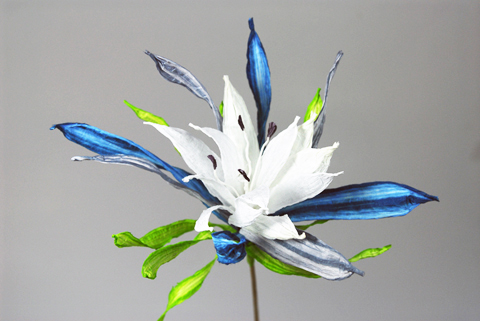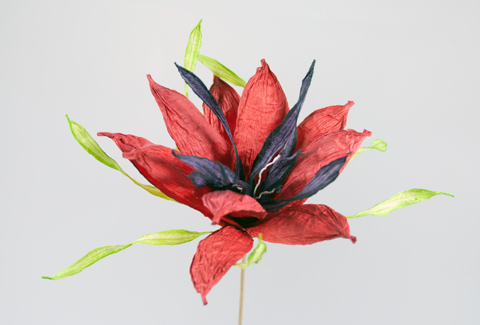 One of the frequently asked questions concerning our paper twines is if it's suitable to make paper flowers and yes, it is!
These paper flowers were made by Linda's Mum & Dad (thanks again!) out of small left-over pieces of our strong colored paper twines. The basic technique is quite simple: carefully open up cut pieces of paper twines to make them into leaves and petals, leaving a pointy tip to get the desired shape. You might remember the blog article about gift wrapping with "leafy paper twine" – it's the same principle though flower petals need to be a bit bigger.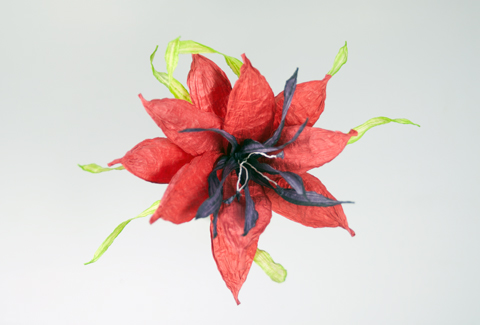 The blue flower was made using strong colored paper twines in: white, fresh green, grayblue and jeansblue (tiny pieces of aubergine paper twines were glued on to form the stamen).
The red flower was made using paper twine in fresh green, red, aubergine, white (stamen).
Both flowers are fixed onto skewers made of bamboo.