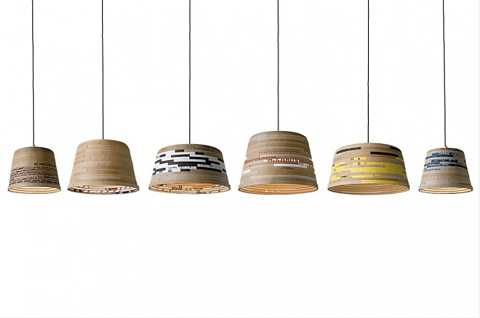 BEUTE lamps by herrwolke
Michael Konstantin Wolke / herrwolke is the designer behind the amazing BEUTE lamps made of found and "looted" old cardboard.
To understand the concept you have to know that BEUTE is the German word for "loot" and only by reusing and rearranging the "conquered" cardboard these lampshades can be built. They're all one-of-a-kind and I find that very aesthetically promote the idea of reusing discarded materials. The colorful bits and pieces of the original imprints and logos on the boxes contrast beautifully with the industrial look of the rolled corrugated cardboard edges.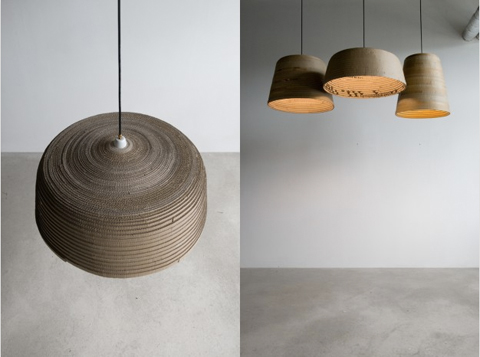 Michael Konstantin Wolke's interest in the reuse of found materials and their transformation into useful everyday objects shows in all of his work – and he's also available for comissioned work in case you're looking for something special (a note: the studio is based in Cologne, Germany).
The BEUTE lamps can be bought in the dua shop (beware: you'll need some time admiring all the beautiful furniture there) as well as on the herrwolke website. They're all one-of-a-kind and special sized can be comissioned as well.