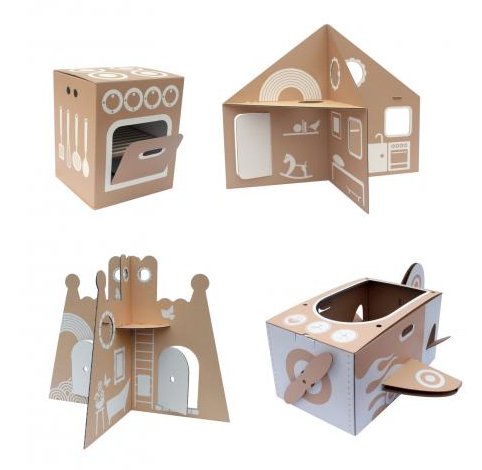 During the last weeks we've seen pictures of a fabulous cardboard stove here, a cool dollhouse there… but only yesterday we actually found the designers and makers behind these pieces: flatout frankie! Of course if we read parenting blogs we might have figured it out sooner (but up until now no such blogs are read in the studio though times might change at some point…).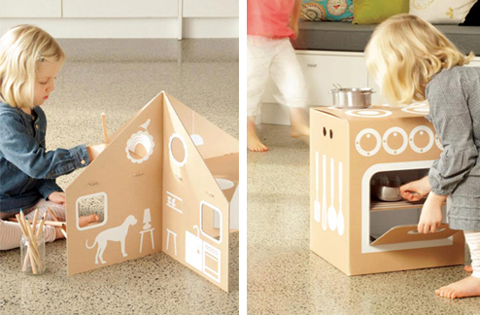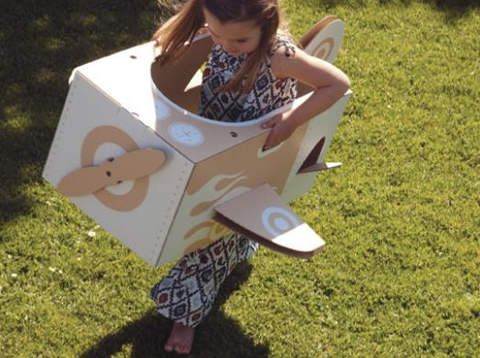 flatout frankie is based in New Zealand, all their toys come flatpacked (of course) and can be recycled in case the kids – or adults – ever get tired of them. Better still you can also just pop them together to store them or take them along on a holiday! The signature white details are just amazing – hot plates, knobs and utensils on the stove, furniture and a dog in the dollhouse and 'Red Baron' flames on the nose of the plane.
A growing list of stockists can be found here and some of the online retailers ship internationally.