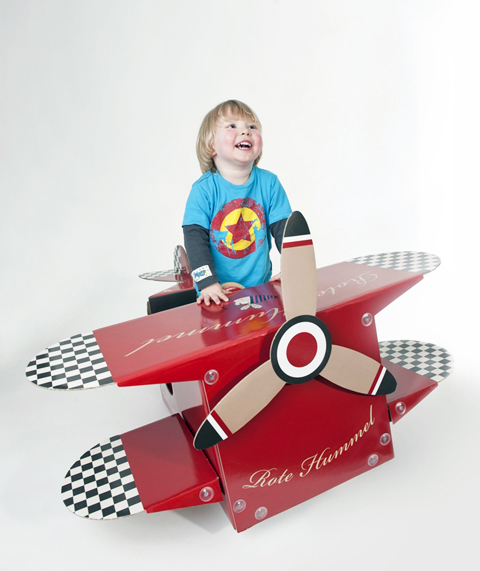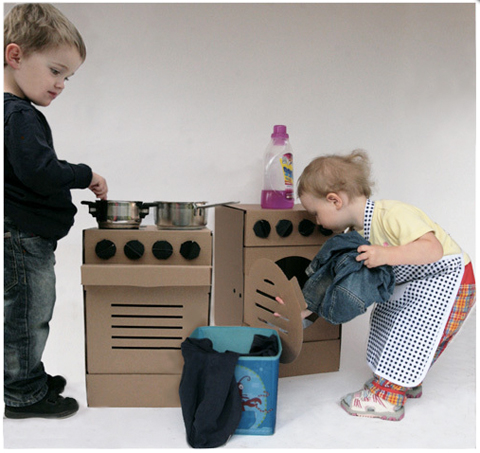 Found in the Pappdorf store: Cardboard furniture and toys
After featuring the cardboard furniture and toys (not to say "playscapes") by New Zealand producer flatout frankie on the blog we've been asked where to buy their products in Europe. Unfortunately there does not yet seem to be a brick-and-mortar store but check out the online stockists that sometimes do ship internationally.
On the other hand there is alternative for all cardboard-craving people here in Europe: Pappdorf.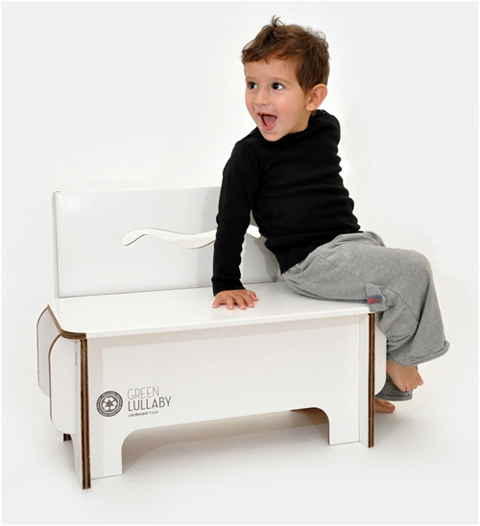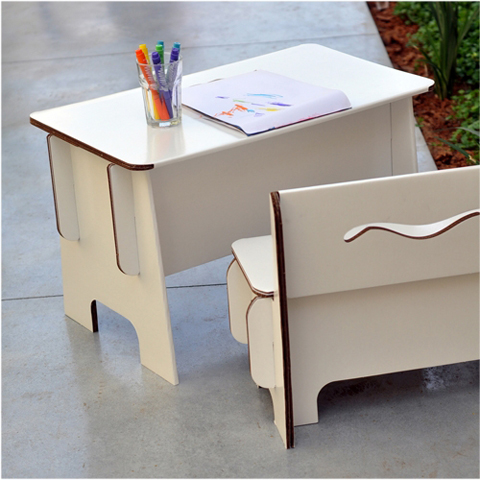 Children's furniture made of cardboard in the Pappdorf store (produced by Green Lullaby and JoyPac)
At first we thought that Pappdorf produced all the products on their website but after having a closer look we figured out that they also bought cardboard toys and children's furniture from other companies – in other word it's a cardboard heaven. The products are not as "designery" as flatout frankies and some of the products are slightly old-fashioned. On the hand the the old-fashionedness does have some charme and the kids will enjoy the castles (a favorite: the pink one!), furniture, houses, ships etc. nevertheless.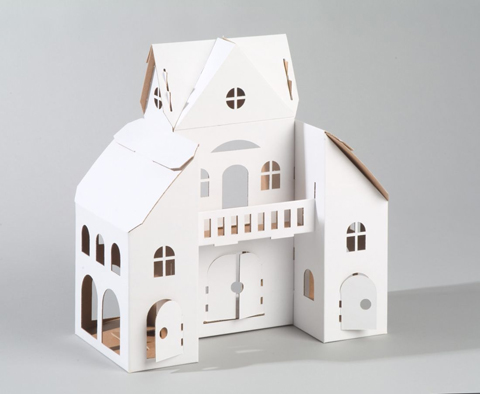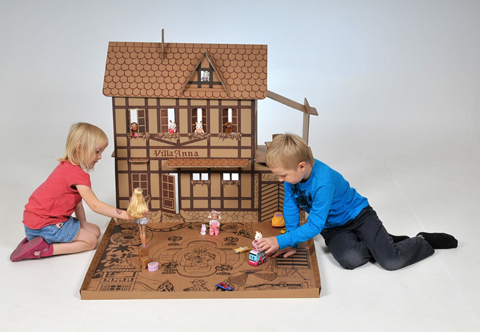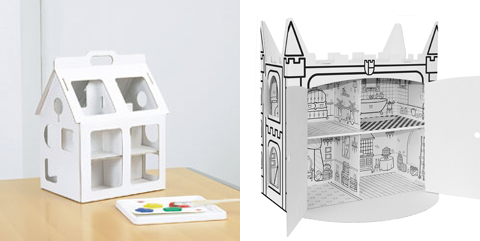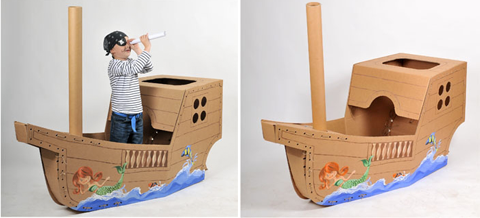 Cardboard dollhouses – or perhaps a life(-children-)sized pirate ship?
The big appeal of Pappdorf is the wide variety of cardboard toys and furniture they offer. We've definitely never seen so many different cardboard (doll)houses in one place not to mention a total of seven different space rockets! The English Pappdorf website is not perfect but just click through the German headlines to see where they lead. Shipping is within the European Union only. And now hopefully only have to wait until the toys by flatout frankie also find there place in Pappdorf (German for "cardboard village", btw).