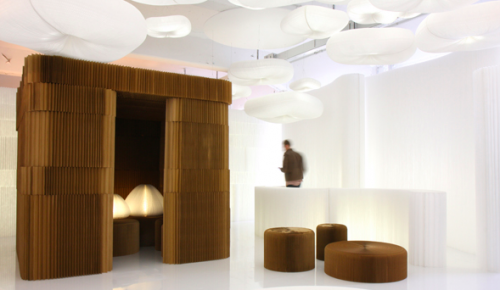 molo at Superstudio Piu, Milan Design Week 2010
When I read that molo design was exhibiting at the current Milan Design week I began wondering where I had heard that name before. Doing a little research I figured out that the love letter light that my boyfriend likes a lot (and no, usually he's not the overly romantiv type of person) is by the same Vancouver-based design and production studio.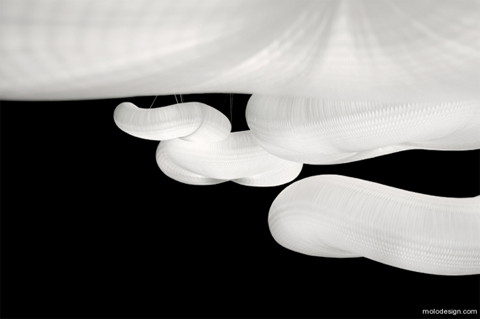 molo: cloud soft light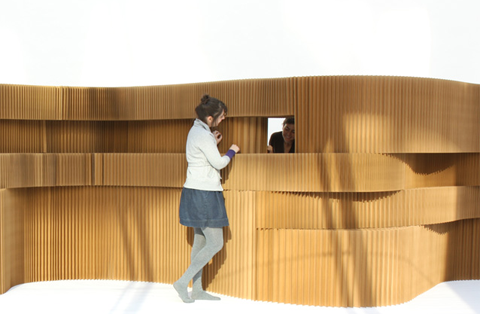 molo: softwall and softblock modular system
molo uses mainly paper and textile material for their products (and there is also always a "textile" version). the "structures" the seating, partititioning and lightning modeles are made of are completely flexible so they can be arranged and stretched at will. And I think that the lights and seating fit just as nicely in my rather small but airy bright flat as in a loft where the playground is even bigger and also suited for the soft walls and especially the soft rooms.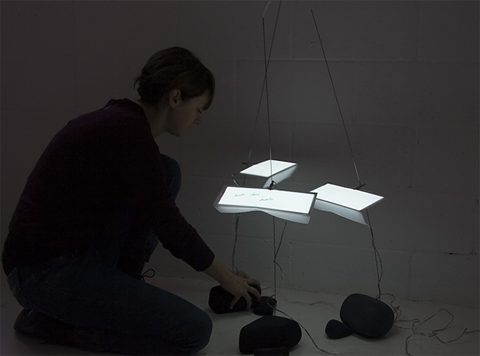 my boyfriend's favourite: the love letter light by molo
And the really nice thing about all these quite sculptural pieces of furniture (furniture, really??) is that they can be packed into small boxes and are shipped to Europe as well!