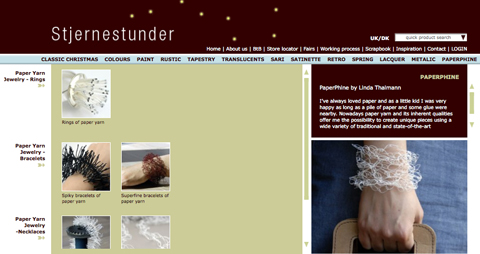 Stjernestunder's Homepage: Paperphine section


During the last two months PaperPhine has kept me very busy and a lot of emails have been "flying" from and to Copenhagen. It all started when Helle, who is behind Stjernestunder asked me earlier this spring if I was interested in her becoming my wholsale agent for the Nordic countries. And of course I was interested!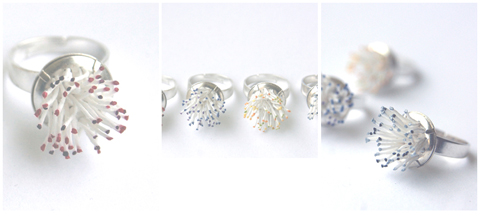 Part of the PaperPhine Wholesale Collection represented by Stjernestunder


Together Helle and I chose a collection of my Paper Yarn Jewelry that she will represent as my wholesale agent in all the Nordic countries. And then we had to work on the pictures, site layout, contract, samples, etc. – so we both spent days and nights in front of our laptops and worktables.
Helle will also represent my collection at this autumn's formland trade fair in Herning (Jutland), 20. – 23. August 2010. You'll find both Helle's products and my Paper Yarn Jewelry at D3216.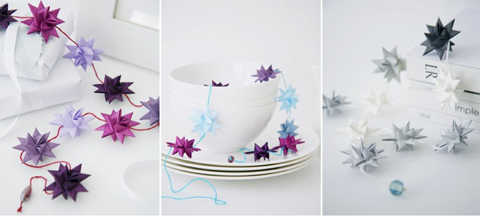 Stjernestunder's Folded Paper Stars


Helle and her family team behind Stjernestunder fold stars, hearts, baskets, prisms, freestyles and cones in many variations of paper, plastics and fabrics. I like especially their small paper stars guirlandes in subtle hues (oh, and they will look perfect in my boyfriend's appartement this Christmas. Hopefully they'll fit in so perfectly that he'll not even notice them so his "manly" dislike of all kinds of decoration doesn't boil up…).