Seeing the Blues in my studio and also in my etsy store with this selection of Paper Twines in Blues.


Seeing some blue sky was more of a problem lately so I guess it can't be denied anymore that summer is probably over for this year. On the other hand autumn can be very beautiful, too (and I'm a big fan of white winter anyway). But at least the weather keept me indoor in my studio to work even more – and the studio turned a bit blue…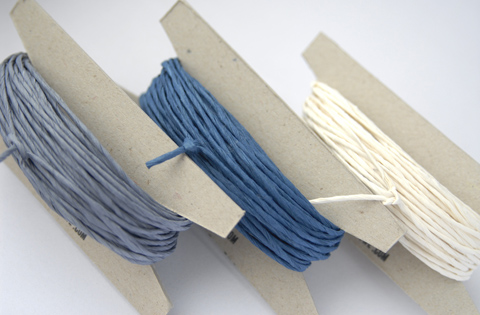 New Superthick Paper Twine in Blue and in Blue-Gray as well as in White.


Superthick Paper Twine in Blue (thick enough to qualify as Paper Rush but a bit softer then real Paper Rush) as well as in Blue-Gray are available from now on. Perfect to add a little something to your gift wrappings or paper projects. And if you can't decide what Blue is the perfect one there is also the selection of "The Blues" of Paper Twine.

Made by PaperPhine: Paper Yarn Ring in Blue-Gray with silvery Dots


And what to do with all these wonderful yarns… well, putting together your own very personal piece of jewelry like PaperPhine's Spiky Ring in Pigeon Gray with Silvery Dots is one option – and there are many more, no questions about that!