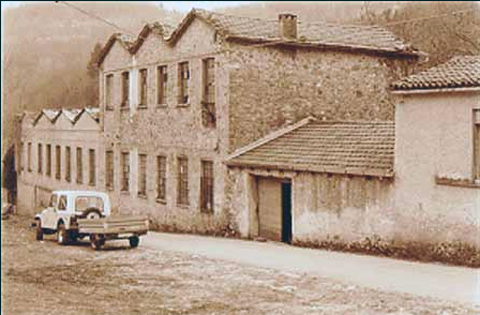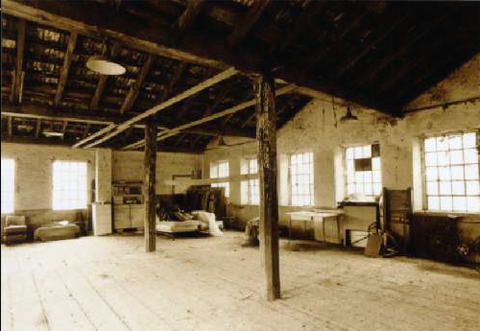 Thanks to one of our local hosts (Grazie, Laura!) I had the great pleasure to visit the studio of local paper artist Pino Guzzonato. The huge studio – only used in summer because it's too cold in winter – is located somewhere in the hills behind Sartorso in a former weaver's shuttle factory. What a delight to discover this fact for somebody like me with a strong textile and weaving background! The outside picture of the studio was not taken by me but is contemporary – Pino uses this car to transport material and wood for the stoves… and in the inside there is a lot more stuff nowadays.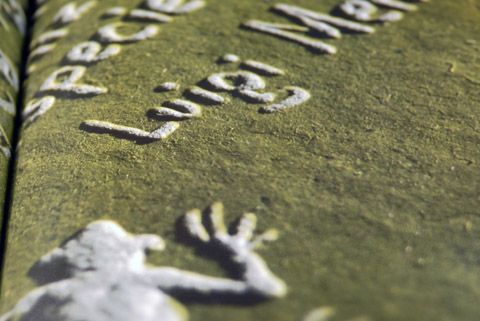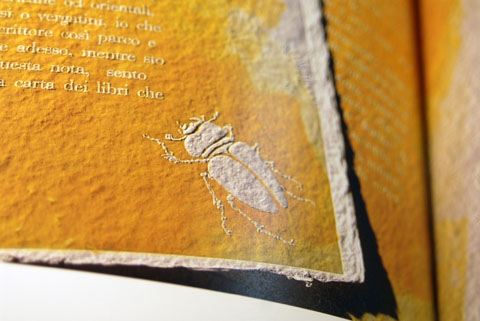 Pino is not only an experienced papermakers who has tried more or less all possible techniques and fibres during his long career, but he also builds sculptures out of his paper and is an avid printmaker. I enjoyed especially the casts of medieval doors and stone engravings and the prints and embossings. Embossing is one of the possibilities paper offers – not only but especially handmade papers with greater volume can be used with it to great effect. And it's a technique that allows subtle results. Though I haven't thought about it for a while I think I have to go hunting for a press again!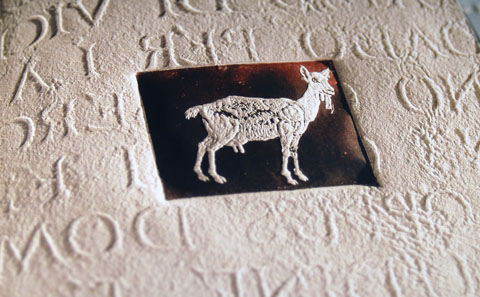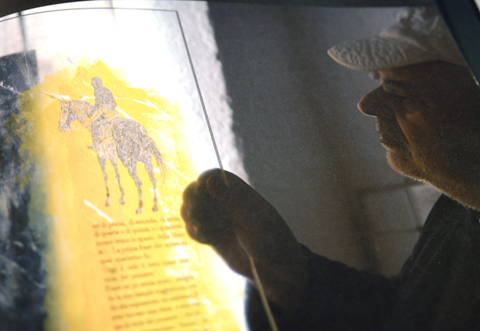 Thanks to Pino (himself in the picture above) for an inspiring morning and to his wife for supporting us struggling to understand Italian with great coffee and cake.