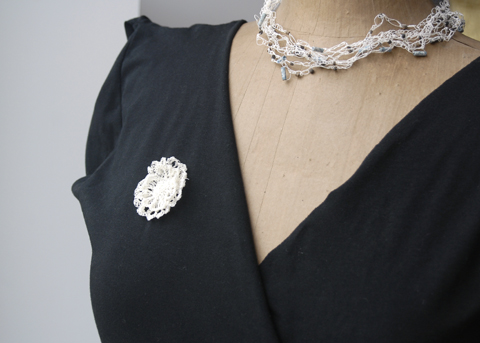 Elegant White Crocheted Paper Yarn Flower Brooch made out of Finest White Paper Yarn
… while the Blue-Gray Paper Yarn Flower Necklace is still a work in progress because there are too many possibilities how to arrange the flowers, the first all-white Paper Yarn Flower Brooches are already adorning little black dresses here in Vienna.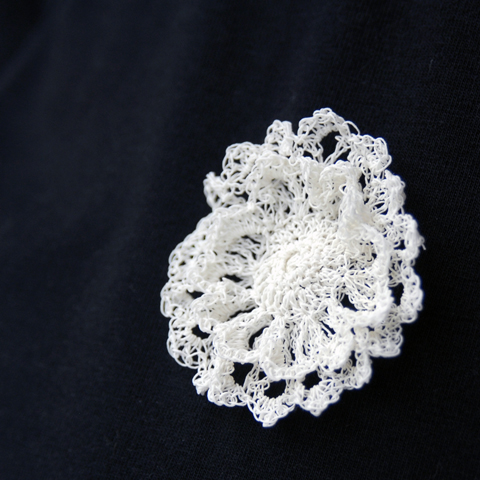 Two white Crocheted Paper Yarn Flowers (look at this blog entry for tips how to make them) are carefully stacked on top of each other, the smaller one on top. Sew them together with a couple of small stitches and then sew on a brooch-needle on the back. And if you don't have brooch-needle then a simple, small safety pin will do the job as well. Et la voilà – simple, chic, stylish, paper!