Vintage Bobbins used as candle holders with flair and history
I have been talking about it for a while – and thanks to autumn mist there was a great opportunity to finally make a picture or two: Vintage Bobbins used as Candle Holders with some flair and history. (In case you are my decoration-opposed boyfriend: well, this might have happened on you kitchen table… but it's just really a nice table for a photoshoot!).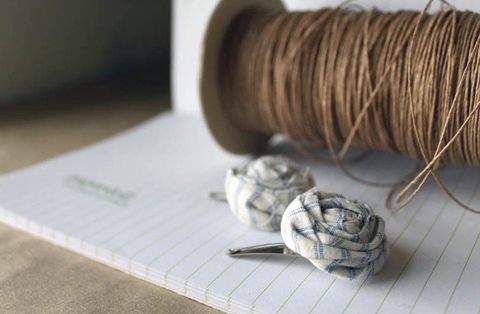 Jill from paperdollaccessories has found a wonderful combination in her photography featuring her fabulous Rosetta Hair Clips and a Paper Twine Bobbin in the background.
And I've been talking about the use of bobbins as props in photoshoots, too – and not only the vintage ones! Jill from paperdollaccessories has been using one of PaperPhine's Bobbins with Stong Natural Paper Twine in her products photos lately and I really love the look she has created! A bit romantic, a bit girly, unusual and very stylish in a laid-back manner. Thanks, Jill!