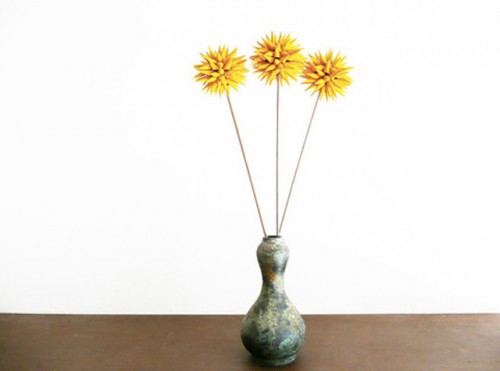 Paper Star / Craspedia Flowers by kissa design
I tried to warn you about the studio's current obsession with paper stars but it's good to see that you're still reading our blog!
Some of the paper stars that we love most for their simplicity and geometric form (if it's possible to say that about stars) are handmade by Kathleen who runs kissa design.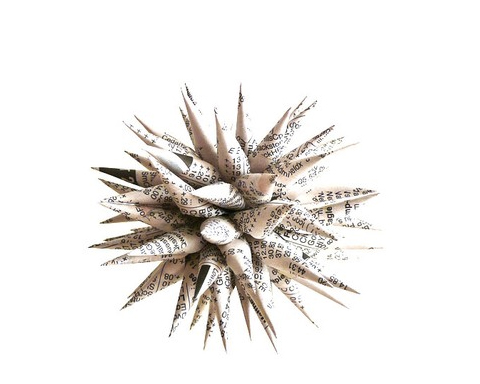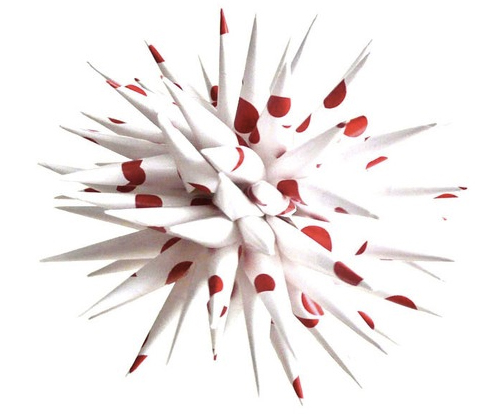 One question that arises – especially when having a look at the gorgeous Craspedia Flowers on top of this article – is if these small sculpture are stars? Kathleen herself calls them "Star Urchins" and explains her point of view "Star Urchins are based on the traditional Polish folk art decoration often called a porcupine ball, a style of ornament making that dates back beyond a hundred years. To me, they look like stars or sea urchins, so I call them Star Urchins, but their spiky form has been likened to seed pods and fireworks, too."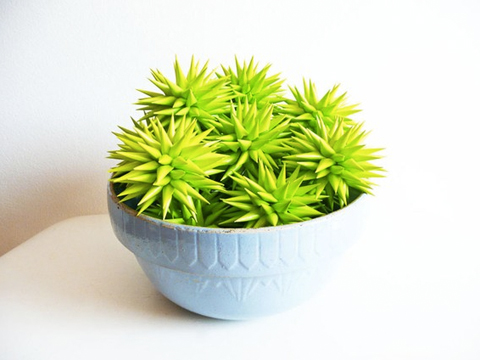 Kathleen's mother taught her to make porcupine balls when she was a child and her family has been in the "star business" for half a century – definitely a good tradition to pass on and make a living with! Kathleen also adds that "I have developped some of my own techniques and expanded my ability to work with pretty much all different kinds of papers to produce consistent results".
The Star Urchins and Star Flowers can be found in Kathleen's shop kissa design on etsy – and I might add that they're definitely worth a look (and purchase) not only during Christmas season!