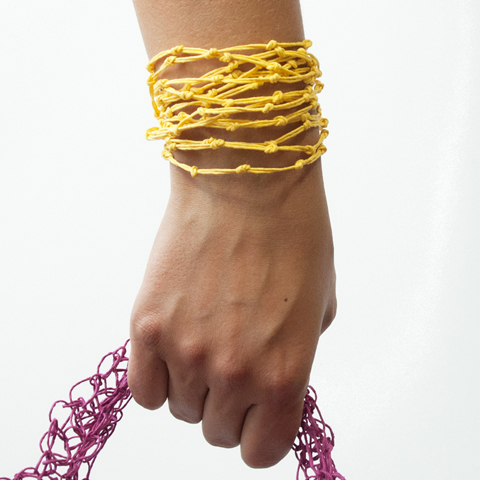 Made by PaperPhine: the new KNOT Bracelet (with and without latch)
In our last blog entry Linda talked about the design process behind our new KNOT jewelry line. Today we share pictures of the new pieces with you (you might have seen some of them on PaperPhine's Facebook page before). It took us a long time to find a perfect length so you can wear your KNOT piece both as a bracelet and as a necklace – and not only in one way but short, long, with a huge knot in front and with or without a latch. More about these possibilities later this week.

Made by PaperPhine: the new KNOT Bracelets (with and without latches)
Our Danish agent Helle from Stjernestunder is taking our new KNOT series as well as some of our paper twines and other paper yarn jewelry to this autumn's Formland Fair. Visit Helle and Marie at booth H6018 and have a chat with her!