Leaving through one of the great catalogues published by the Holland Paper Biennale I once again had to think about the work of Ivano Vitali at the Holland Paper Biennale 2008 where he also performed Live Paper Musiv in the CODA Museum in Apeldoorn. During the performance Vitali actually creates a kind of vest after tearing up newspaper, transforming it into thread and subsequenstly showing how he sews, knits and crochets with it.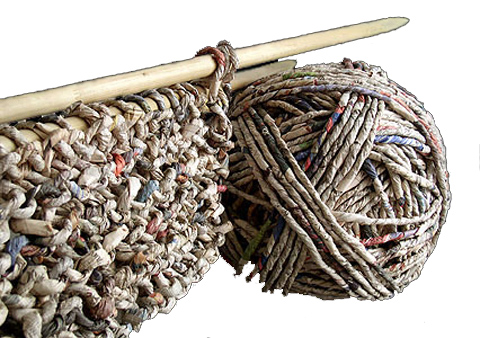 A turning point in Vitalis artistic career was in 2002, when he decided to wear clothes made out of newspaper for his performances. Learning the necessary textile techniques from his mother, he started to transform pages into threads of every size. Headlines of newspapers stay visible thanks to his glue-less technique and therefore the pieces also document a moment in history.
Huge "string-balls" made out of different newspapers vary in colour and are ready to be knit with – the needles having the appropriate size, of course.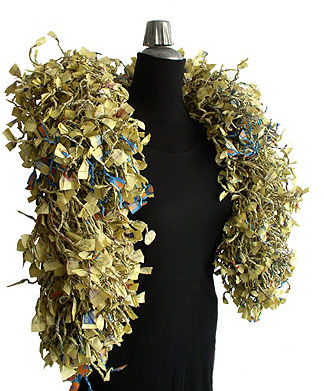 Boa (2005), made of yellow pages ("Pagine Gialle")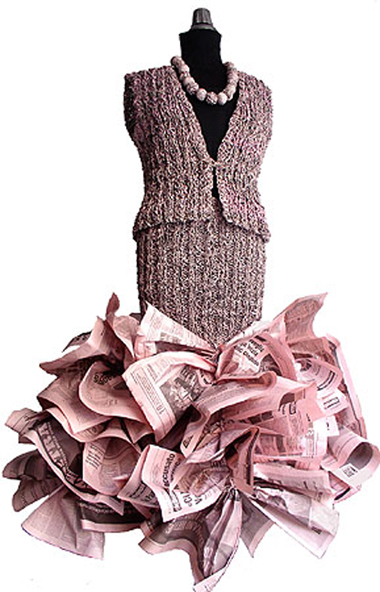 Dress made out of the newspaper "La Gazzetta dllo Sport" (jacket: Rosasport (2004), Miniskirt (2004) and "bomb-on" (2006)
A lot of Vitalis work is also centered around the creation of elegant garments out of very fine paper yarn made of different, mainly Italian newspapers, unprinted newspaper paper or the yellow pages.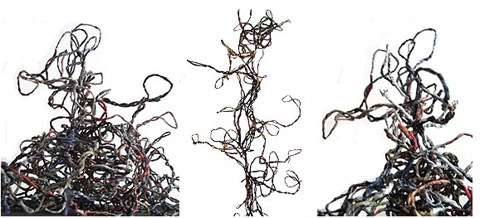 And there is more abstract work as well as performance videos on Ivano Vitali's homepage – definitely a must-see for paper (yarn) lovers!