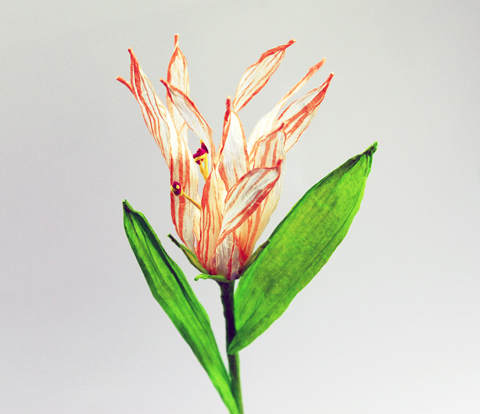 A new Paper Twine Flower in summer colors
Once you get hooked by making paper twine flowers possibilities seem endless and as soon as one flower is finished you think about the next one. The good thing is that you hardly need any supplies: 2 to 3 in of paper twine for each petal (and even less for the smaller flowers) and some additional inches of paper twine for the inner parts of the flower that can easily be made very realistic carpels by a simple knot in the twine. Once the cut paper twine for the petals is "opened up" (leave a pointy bit on top) and the inner parts are all cut and knotted, everything can be arranged and fixed onto a wooden skewer that can either be painted green or covered with green/brown tissue paper. Alternatively you can also use a piece of floral wire for the stems.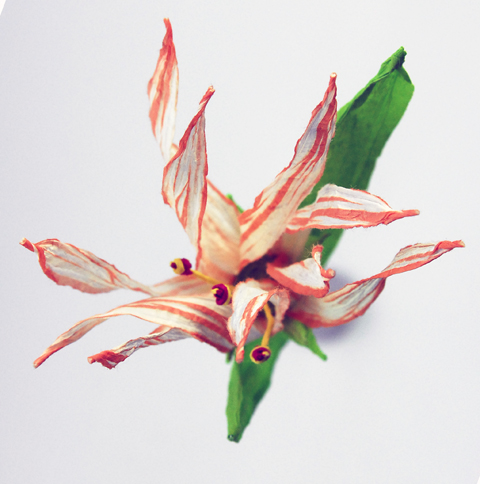 Readers who also follow us on Facebook have already had a first glimpse of this new paper flower in summer hues. Besides working on new flowers we've also been asked about how Linda's Dad made the flowers we showed you some time ago. Unfortunately there were no pictures made of the process itself but we looked through the archives for close-ups and details so you have a better understanding of how the paper flowers work.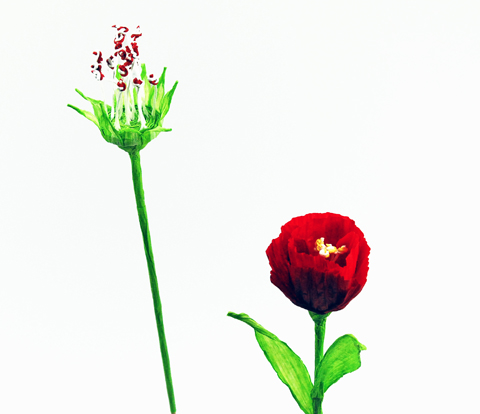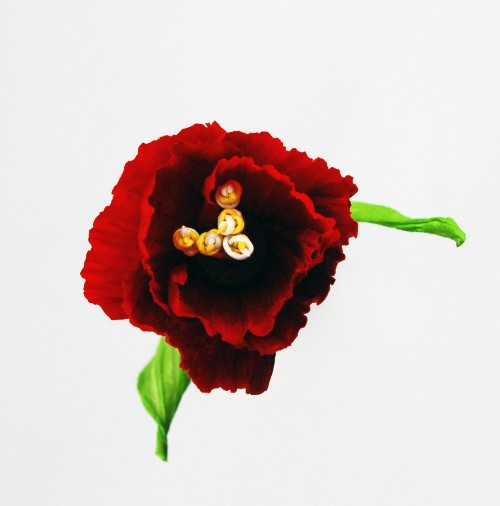 For the poppy flower shorter pieces of superthick red paper twine were used and "opened up" completly (no pointy tips here). The other flower is a free and joyful interpretation of the theme.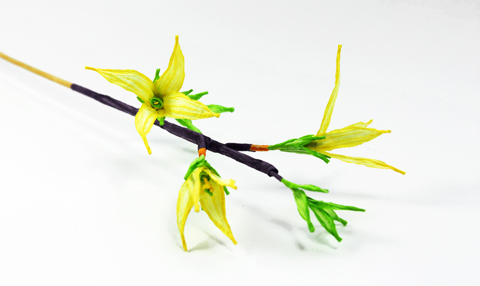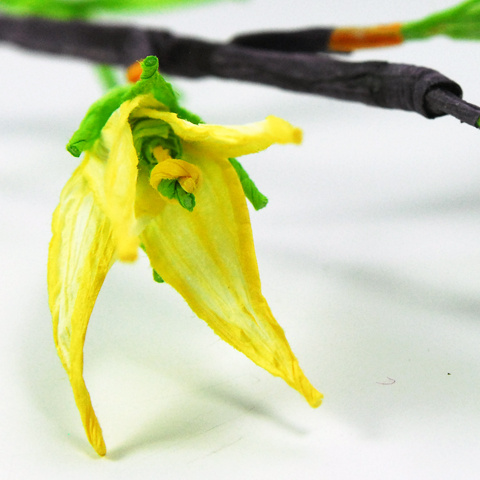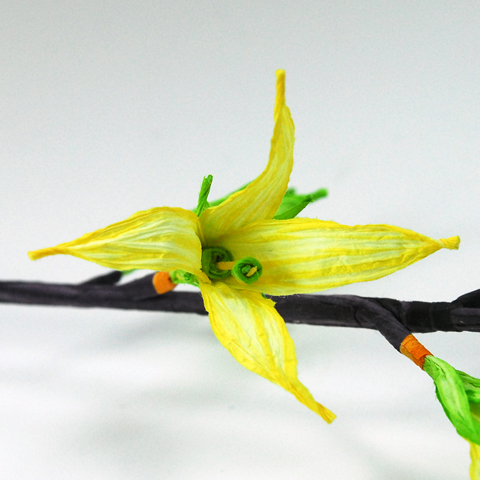 It's holiday season in Austria at the moment. The PaperPhine studio is only partly on holiday though we do take days and weekends off and somebody is constantly away looking for new inspiration. Luckily we've found a good service that is looking after our etsy shop: Happy Sunday on Etsy that automatically relists our sold items (no hectic relisting during family lunches and horrendous phone charges in other countries anymore!). Our own private shop will also be redesigned soon and stocked with more products – as always we'll keep you updated on the blog.