Paper (Twine) Jewelry by Frank Ideas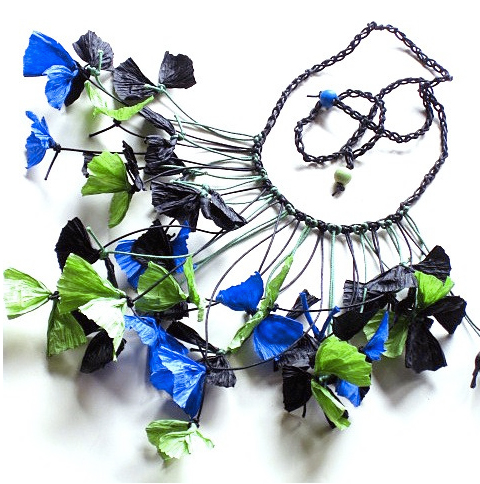 Thanks to Ann and her blog All Things Paper we discovered the paper jewelry by Sydney's Rowan Shaw of Frank Ideas. Rowan's work is very special and inspiring especially for the paper twine enthousiast so we want to quickly share some pictures with you.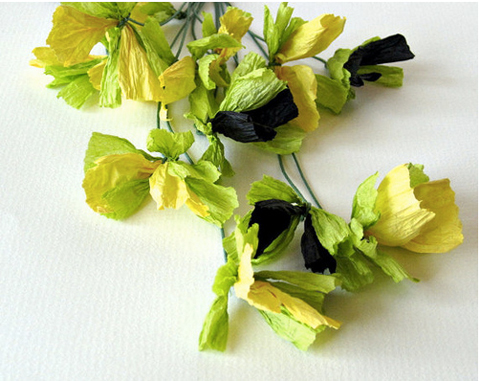 Rowan not only works with paper but with a wide range of materials including felt, rubber, buttons, textiles, recycled plastic, color and fabric (we only show you the paper jewelry here). Ann also asked Rowan why she enjoys creating with paper:
"…because of the colours and textures. As you can tell I'm quite eclectic, both in my taste and the materials I use for making jewellery. I find working with paper therapeutic when I'm in the right mood. You have to to be patient and gentle to create with paper and since most of my life is a chaotic flurry of activity, occasionally it's nice to take time to think and be quiet and work at a slower pace.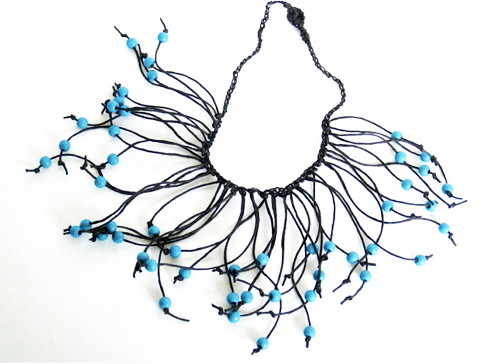 You can see more of Rowan's jewelry here. Also Ann has been very busy the last year putting together a first All Things Paper book and we're already very excited about it. The book is due to be released in 2013 and we'll surely keep you posted about it.