Knitted Paper Yarn Necklaces by RefinedByRuth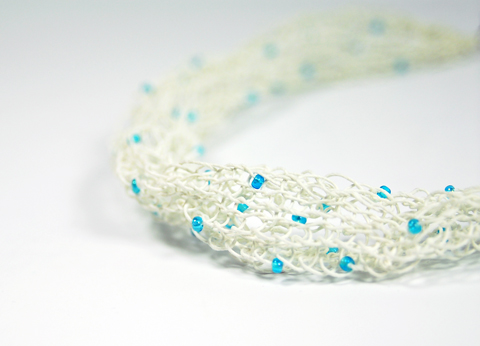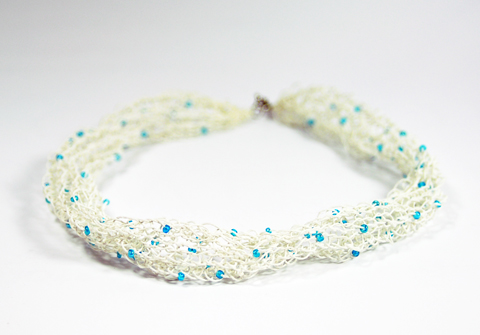 Hand-knitted Paper Yarn Necklace by RefinedByRuth
We're proud to be spreading the very contaminous "paper yarn virus" and one of our first "victims" was Ruth who lives and works in Carinthia (the Southern part of Austria). Ever since introducing her to our paper yarns and paper twines she has been incorporating them into her creative work often combined with other materials like cherry pits and small beads.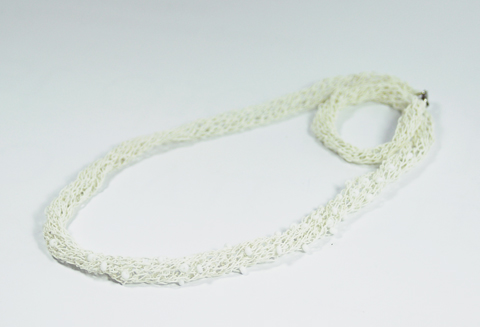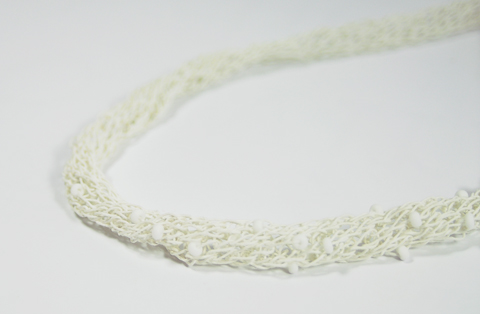 Ruth's newest pieces include these very elegant and subtle knitted paper yarn necklaces with incorporated seed beads. Knitted in the round with four needles (wow!) the yarn used was our medium paper twine that is not only beautiful to wear on bare skin but also very resistant to water and can get wet without problems.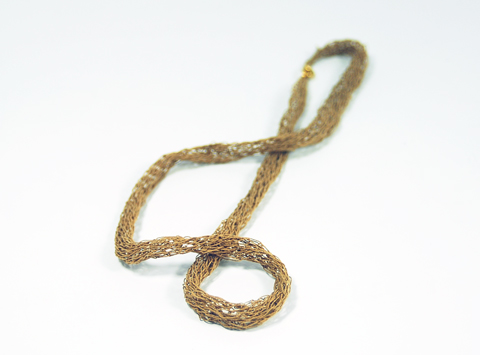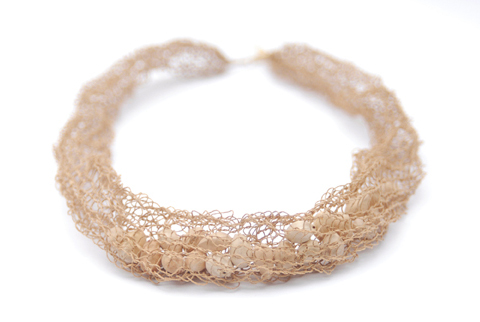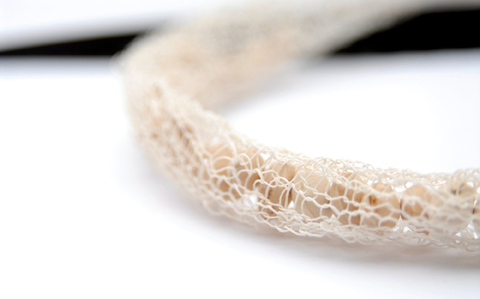 Hand-knitted Paper Yarn Necklaces with cherry pits by RefinedByRuth
Ruth's cherry-pit-filled necklaces are still our favorite excuse to eat more cherries (we showed them on the blog before) and the plain brown necklace is the perfect piece to combine with a lot of pieces from your wardrobe.
RefinedByRuth can be found and bought in Gmünd, Carinthia (Kärnten) until the end of September 2013. The shop is located in the "Maltator" (it's the gate leading into the old town next to the cemetery) and after that you will find Ruth at various craft markets.
One Response to "Knitted Paper Yarn Necklaces by RefinedByRuth"