DIY Kit: Knot Bangles / Necklaces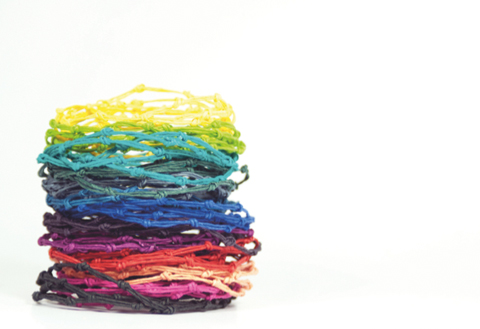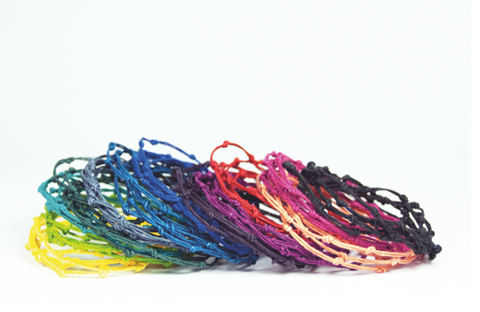 Fresh from our laboratory (also known as the coffee-and-cookie-kitchen): our new DIY Knot Bangle Kit.
The kit includes material for 3 bangles in your choice of colors you can mix and match the differently colored single strands of your bangle to match any occasion and mood. And of course you can choose the colors for your kit yourself!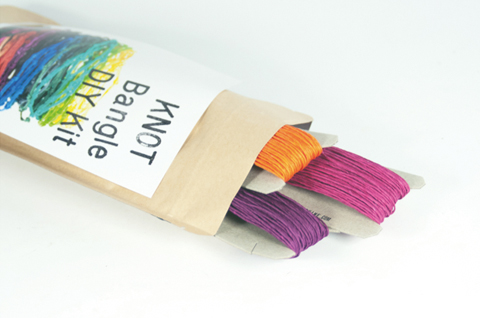 Finely packed in a kraft-paper bag the kit also makes a great gift for your DIY friends. And the special things about these bangles: you can wear them as a necklace as well!