Wool & Paper Yarn: Felt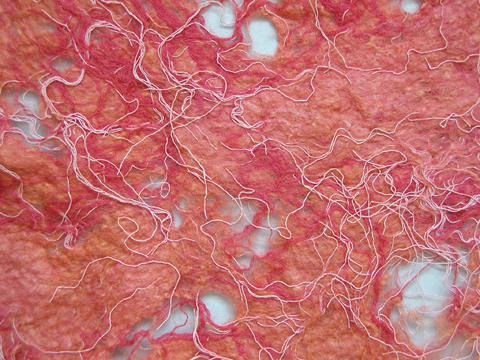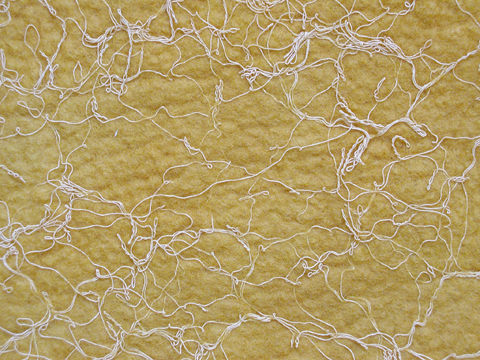 Our most recent work is a combination of finest merino wool and paper yarns to create felted pieces. Originally Linda started to experiment with felting and paper yarns to make stool cushions for the balcony (evening can still be quite chilly in May)… and then she got slightly carried away by all the possibilities and beautiful surface structures.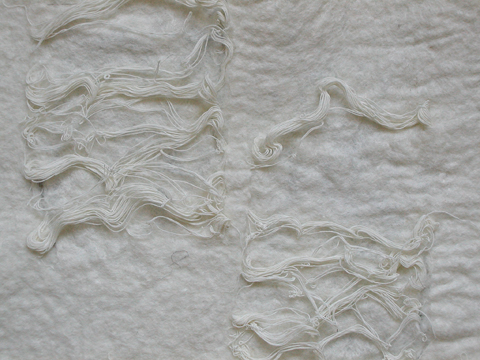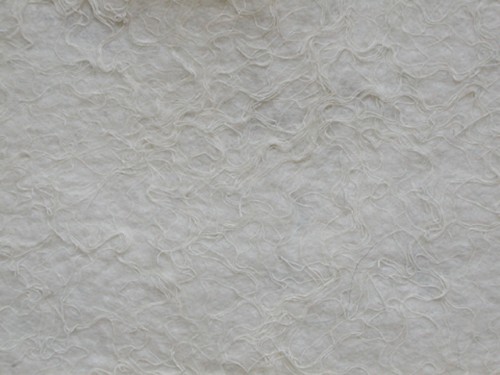 The paper yarn is loosely put onto the surface of the prepared wool before the felting process starts. Interestingly the paper yarn does not disappear in the wool but clings to the surface (or rather is hold by many fine wool fibres). Due to the shrinking of the wool during the felting process irregular "patterns" of paper yarn evolve on the surface.
Also interesting to know is that all of these pieces were white initially and dyed only afer being finished with natural (plant) dyes. The plant dyes were specifially mixed together to dye only the animal fibres (wool) and no plant fibres (paper yarn) therefore the paper yarn now forms a white web-like structure on top of the felt.
The felted wool-and-paper-yarn stool cushions are already in use and do not only keep guests warm but also charm with their look and unobtrusive yet distinctive design.