Paper Twine Bangles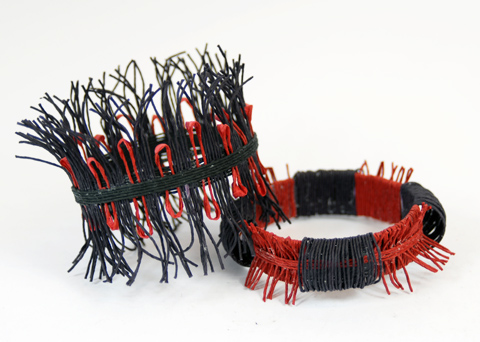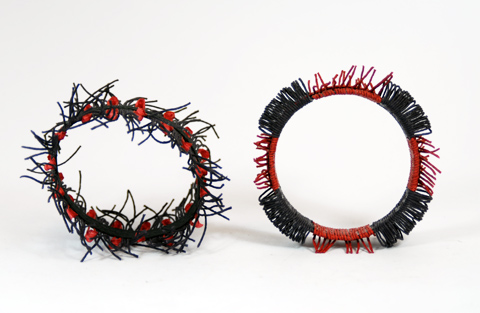 Though there was no real summer this year in Austria a look outside confirms the suspicions: fall is coming! So it's a good time to think about swapping the bright, summery jewelry (at least the jewelry can be bright even if the weather isn't) for something a bit earthier – at least from time to time.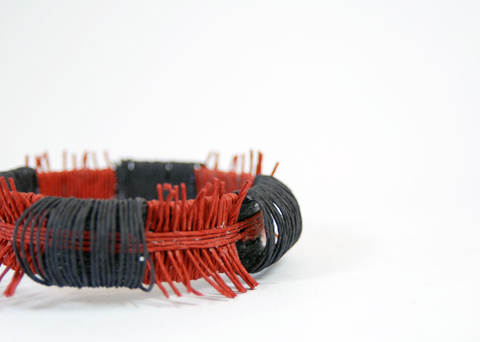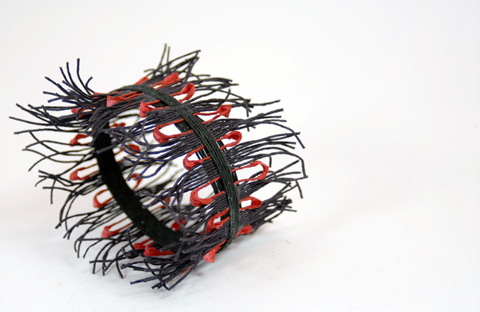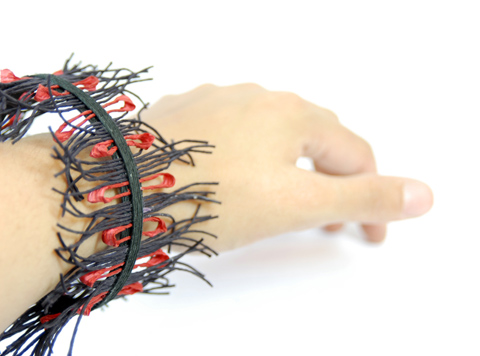 These two bangles were made by meticulously wrapping paper twines over found forms and self-built moulds by a very, very patient individual: Linda's Dad (thanks, Dad!). The individual wrapping were then fixed in place with the help of some glue.
With these two pieces in my ever-expanding jewelry box fall may come!