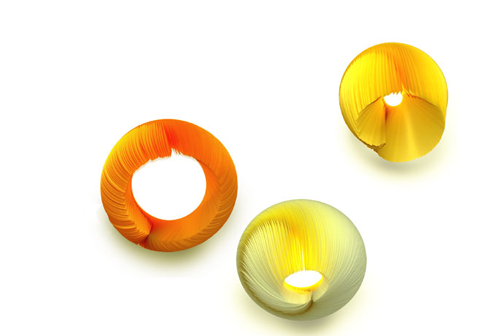 MJ Wall by Limpalux
Beautifully designed and made by hand out of paper are these stunning lamps by Limpalux. The German designers Anja Eder and Michael Römer are the responsible duo behind these lamps that are built segment by segment out of Japanese paper in a carefully selected range of colors that makes the lamps glow friendly once they're switched on. with a background in sculpture these lamps do make a statement in themselves but at the same time they don't overpower a room – definitely lamps I would love to have in my flat if only there was some space left that would do them justice.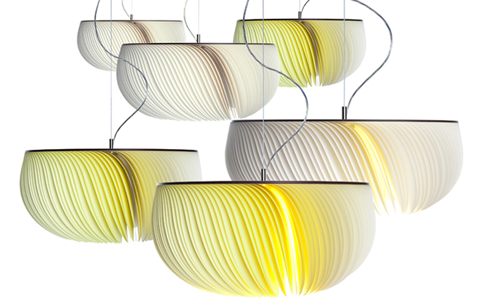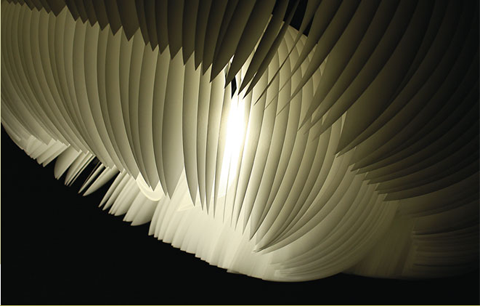 Moonjelly and Corona (detail) by Limpalux
A peek into the Limpalux manufactory in Wuppertal Elberfeld, Germany.
Product photography by PATRICIA EICHERT PHOTOGRAPHY