Paper Artist Devran Mursaloglu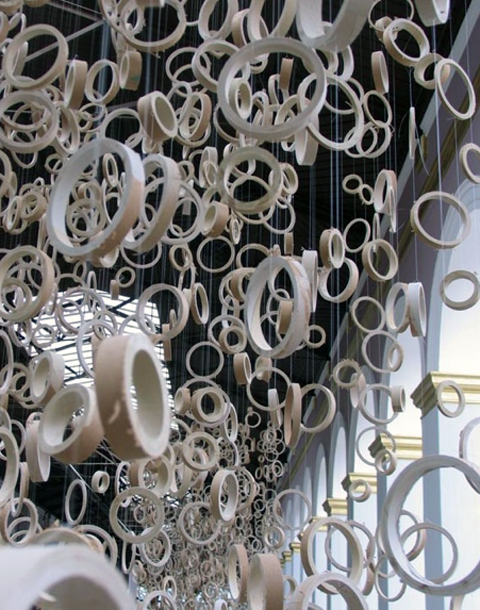 Paper Installation by Devran Mursaloglu
One of the fascinating things when working with paper is that it's not only a medium (then it's more like working "on" paper and not "with" paper anyway) but it lends itself to work in a great variety of techniques and formats. Paper Artist Devran Mursaloglu's work perfectly illustrates this last point – from tiny pieces of jewelry to huge installations in waiting halls: all is made of paper.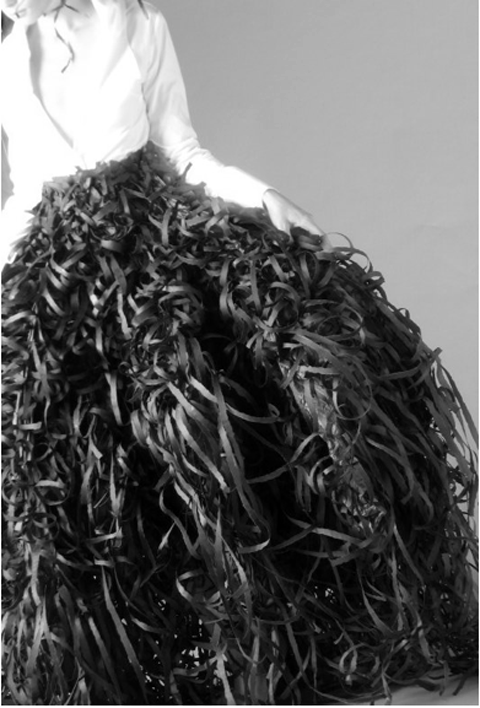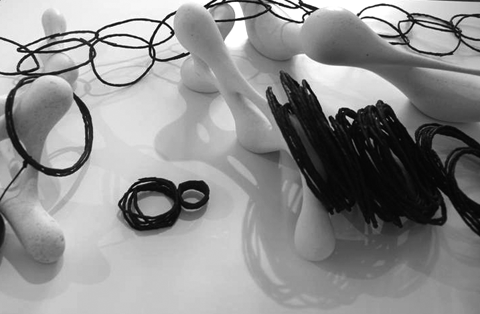 Wearable – in a broad sense – Paper Art and Design by Devran Mursaloglu
Devran Mursaloglu is based in Istanbul and exhibits internationally. Her work is in-between fine and applied arts and shifts from paper jewelry and wearable paper art to wall pieces and installations. Broken surfaces that are often comprised of either circles and circle-like structures or paper strips are a reoccuring topic in her work. The colors used are mostly muted with a lot of white and natural and only the occasional red or black accent so basically the paper and cardboard used are left in their purest form.
It might be added that Devran has recently become a customer of PaperPhine as well and we're looking forward to seeing what she will make out of your thick paper twines. We'll keep you posted!