Handwoven Paper Yarn Fabric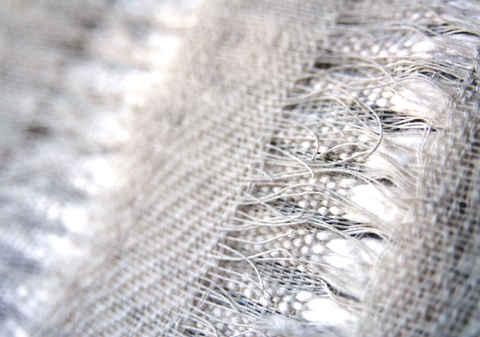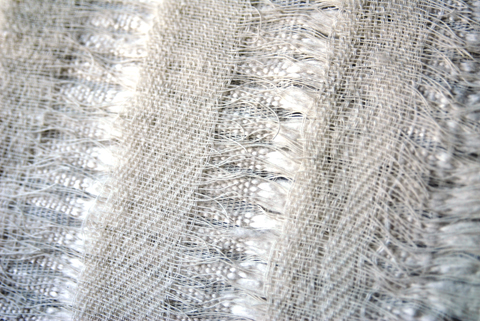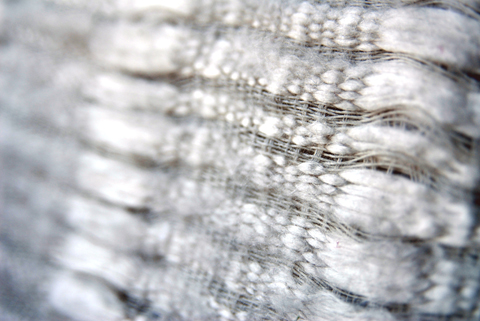 Handwoven Paper Yarn and Silk Fabric by PaperPhine – showing the frontside in the first two and a detail of the backside in the last picture
Using Paper Yarns in creative and artistic work is not quite common – yet. Possibilities are endless and today we're sharing some pictures of handwoven fabric samples made by PaperPhine's founder Linda Thalmann while she was graduating from art & design school. The idea was to combine two very elegant and special materials – silk fibres and paper yarn – into one fabric. The two materials differ greatly in touch, in strength and also in how they react to light – while the paper yarn has a matter surface the silk fibres seem to shine in the light.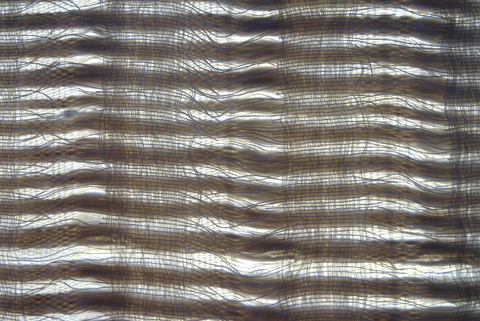 The same Paper Yarn and Silk fabric photographed against the light to show structures
The Paper Yarn and Silk Fabric was intended for the use in the interior/home preferably before or near a window so the different surfaces would show to their full advantage. Even a careful rinsing from time to time is not a problem as long as the fabric is dried laying flat. The warp used for all the samples is made of a cotton-wool blend.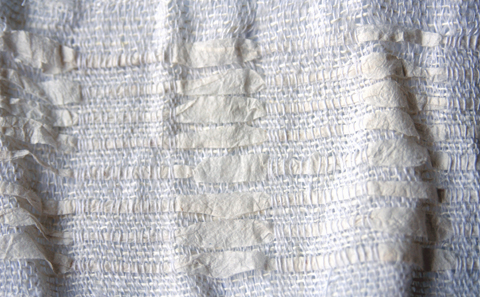 Small strips of handmade Abaka paper are incorporated into a handwoven fabric
Weaving with Paper Yarns and Paper Twines does not only produce a beautiful yet functional textile but it also adds uniqueness the the haptic quality. Another possibility to incorporate paper into a handwoven fabric is to use fine paper strips in the weft – as seen in the picture above – though dry cleaning is recommended in this case.
2 responses to "Handwoven Paper Yarn Fabric"