Mother's Day Card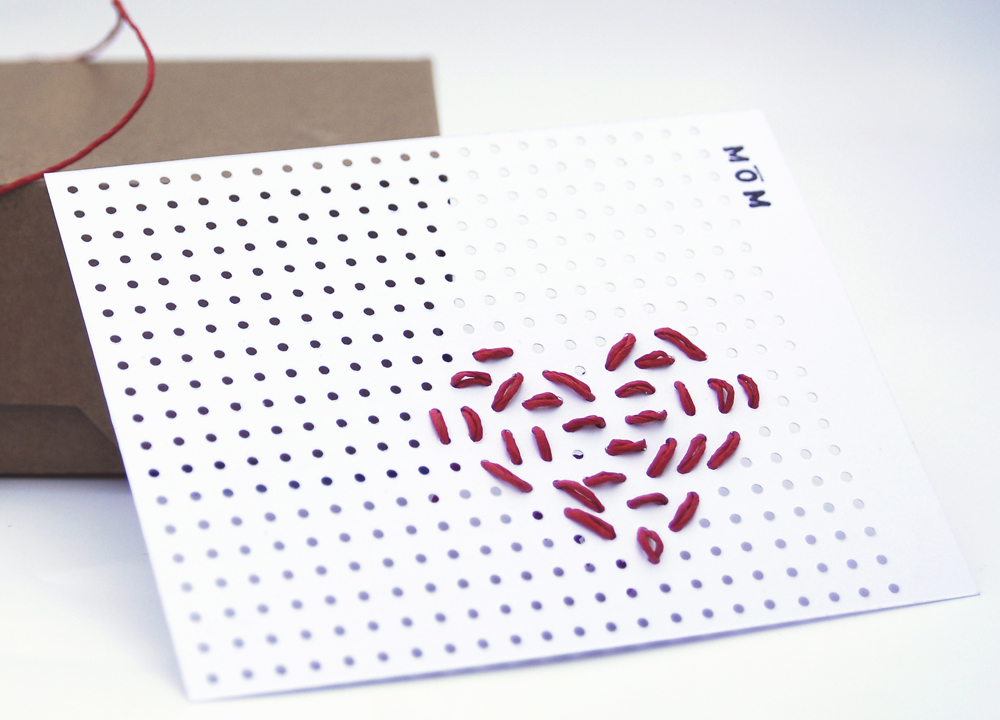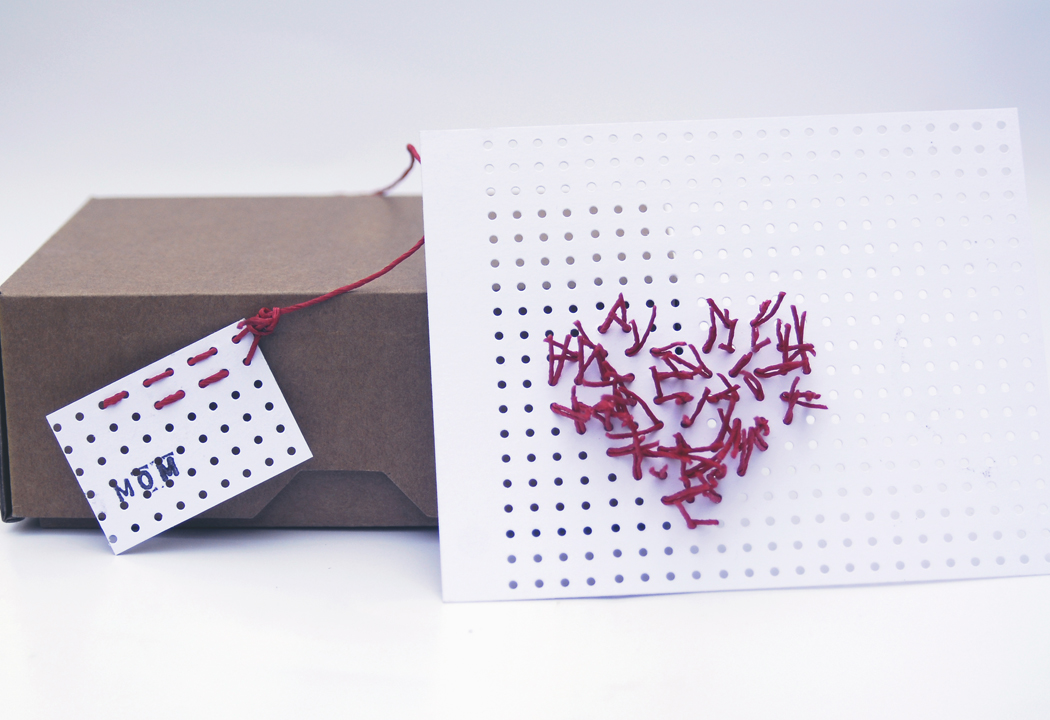 Hi Mom, I know you read the website (you're the bright Austrian spot showing up on the Analytics map!) – but please skip the rest of this article! All other Moms please keep reading – you hopefully will enjoy the latest project out of my studio!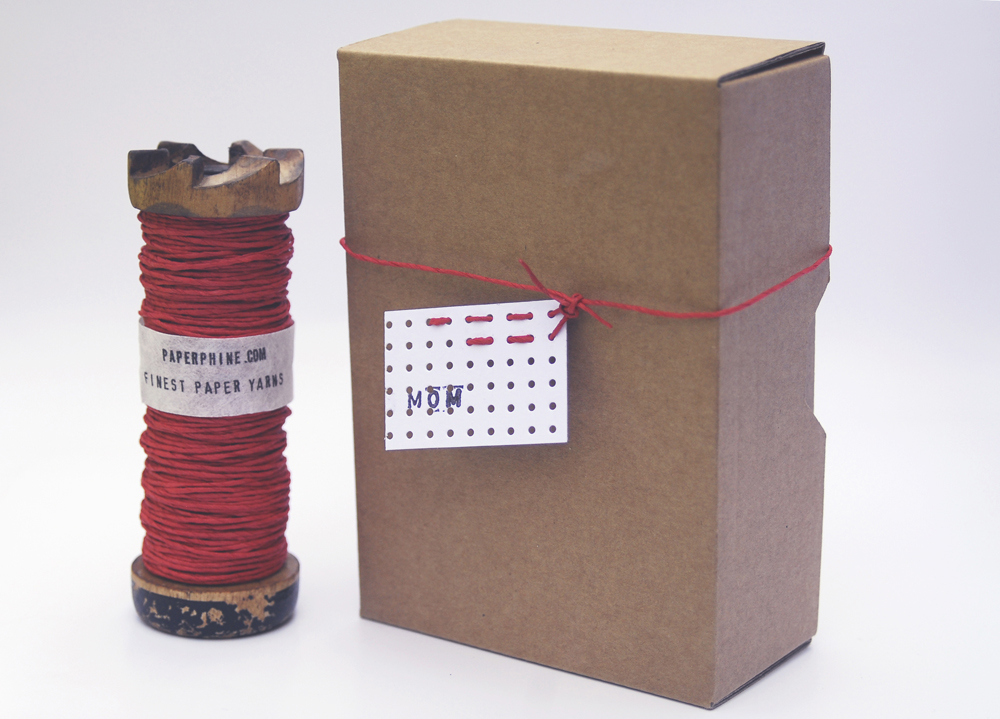 Austrian Mother's Day will be in May so it was about time to think about a Mother's Day Card! Working with the current two favorite materials on the studio desk – Red Paper Twine and Architect's Cardboard with Holes – I came up with this easy and quick to make card that is stylish, quirky and will hopefully find a special place on my Mom's wall once it's framed!
Materials and Tools:
– Red Paper Twine
– a card-sized piece of "Cardboard with Holes" (for German speakers: Lochkarton) that can be found it stores for architect's supplies and for a limited time in the PaperPhine shop
– rubber stamp ("Mom" or any other personalisation you can think of) and inkpad
– a small box to put the card into – it's three-dimensional so a simple envelope won't do this time
– scissors
How to…
– cut 58 small pieces of red paper twine (about 1.6 in / 4cm) – you can cut them to the final length after the "stitching"; if you want to make a bigger heart you can cut more pieces along the way
– mark a heart shape with a fine pen on the card-sized piece of cardboard with holes – or go freestyle, start with symmetrical outlines and fill the interior afterwards
– take 2 of the cut pieces of twine and thread them through the first hole and then back through the second
– keep in mind that the desired outcome are "spikes" on one side of the card and a "stitched" pattern on the other side
After "stitching" and threading the whole heart with pieces of twine you can cut the spikes to the desired length and bend them so the heart shape looks fuller and redder. Finish off the card with a small imprint saying "MOM"!
Leftover pieces of cardboard and cardboard can be made into a nice tag that goes with the card and personalises the cardboard box containing the card!
Wishing you all a wonderful Easter weekend with a lot of chocolate eggs, sunshine and creative energy for all your projects!
2 responses to "Mother's Day Card"