Paper Runway Magazine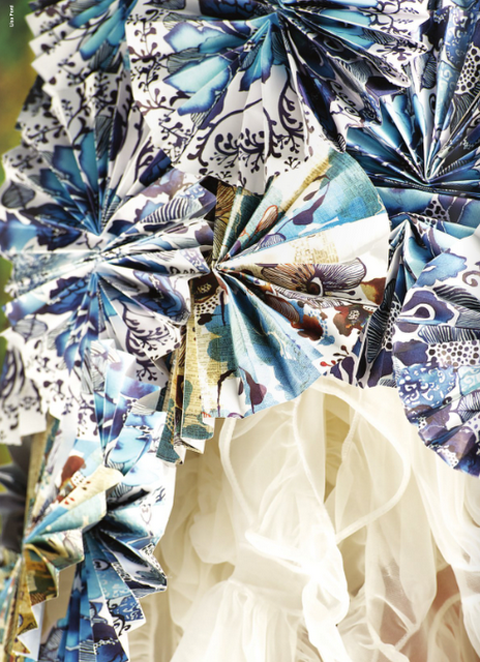 Out of the first edition of Paper Runway Magazine
It's still nearly hot off the press – and it's fresh out of my mailbox! The fabulous first issue of Paper Runway Magazine that is all about paper, paper and even more paper! And of course I had to get a real paper copy with a lovely stitched spine (even the rather paper-blind boyfriend had to positively comment about it) – but you can also have a look at some pages of the first issue here and buy it afterwards…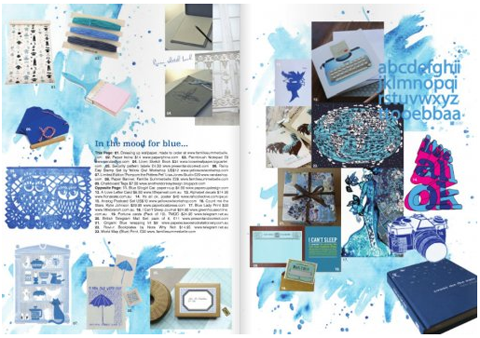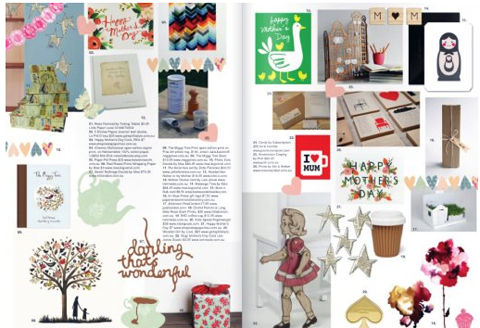 So what it's all about – well, beautiful photography of paper design, paper fashion and amazing illustrations for paper-related articles – all excellent for "before and during the morning coffee" after you've found your copy in the mailbox. And then there is page after page filled with smaller pictures and descriptions of paper products and paper goodies you all want to have – excellent reading after the first cup of morning coffee. And – last but not least – there are wonderful tutorials and I'm currently wondering for which not-so-grown-up occasion I can make the confetti dipped goodie bags (designed by tokketok) – to start you working right after you've finished that third cup of coffee!
Head over to Big Kids Magazine to read the whole interview with Nikki and Maree – the paper- and designloving ladies and fresh-baked publishers of Paper Runway Magazine.
Yes, you can also find a PaperPhine product in Paper Runway Magazine – have a close look at the "In the mood for blue…"-pages – Thanks Nikki and Maree! And a note to the significant other with my birthday coming up in 7 days: I want everyhing from pages 9, 20 and 38 and a lot from in-between!
3 Responses to "Paper Runway Magazine"