White Paper Yarn Necklace by RefinedByRuth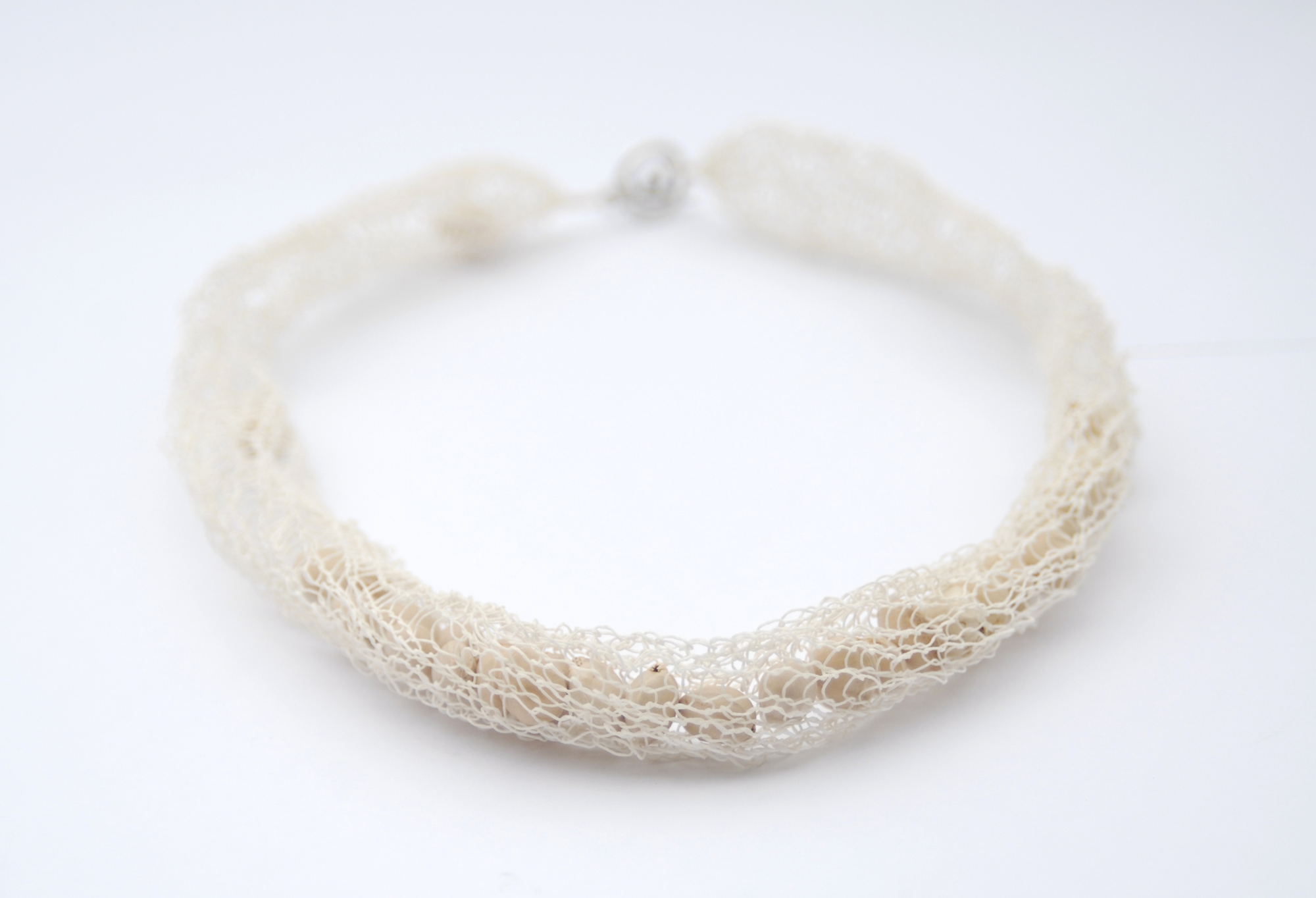 This necklace is Ruth's take on an elegant summer necklace made out of natural materials. Ruth is the designer and maker behind RefinedByRuth and she's a real creative force working not only with textile materials but also with found objects of all kinds and especially with driftwood that she sources in Austria's mountain torrents.
.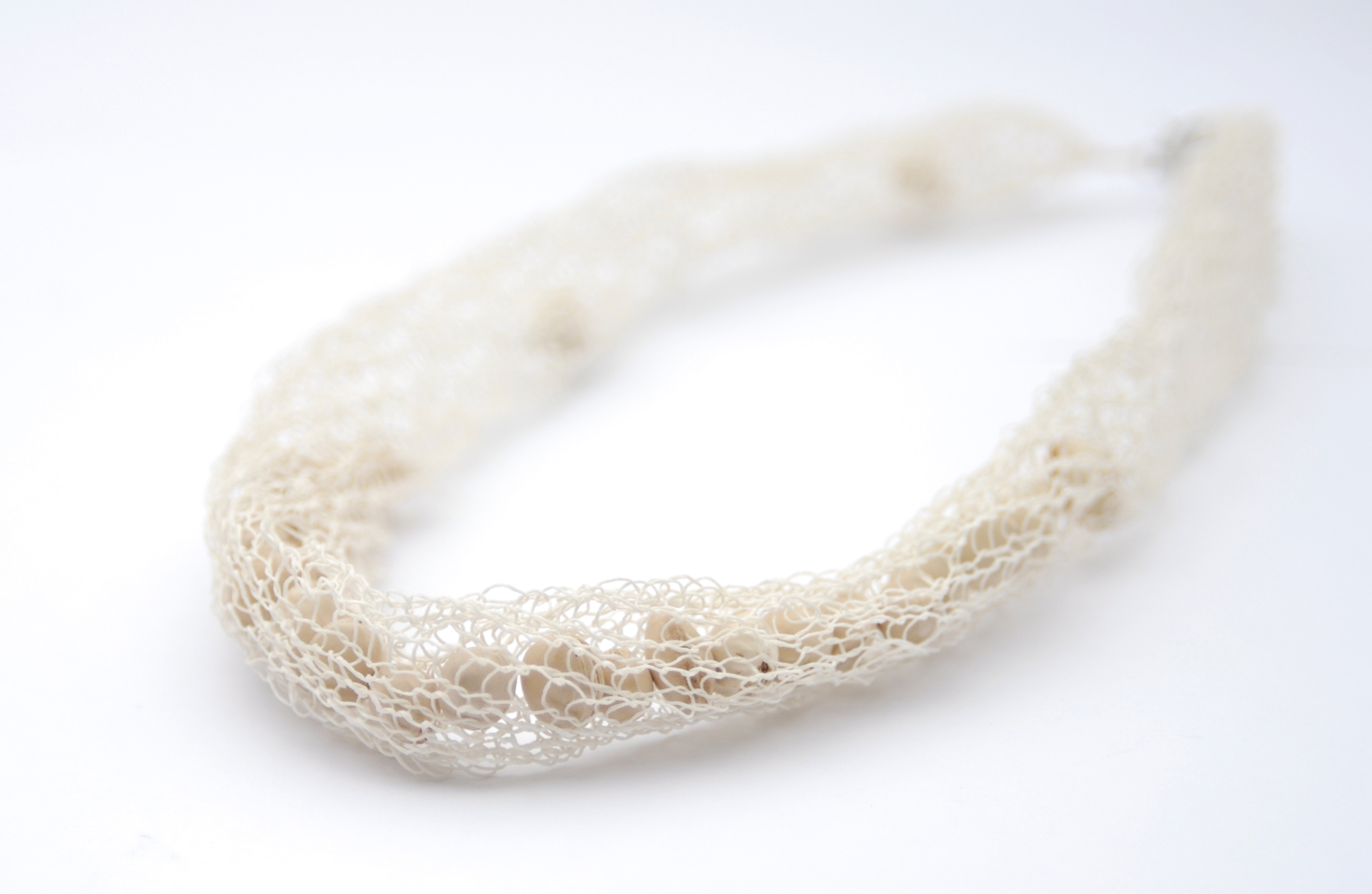 This necklace was knitted by hand with needles out of PaperPhine's Finest Paper Yarn and filled with cherry pits. Thereby one of the strongest qualities of paper yarn has been beautifully incorporated into the design: paper yarn's inherent stiffness that makes it possible to knit and construct loose structures that show what lies beneath.
Currently Ruth is showing and selling her creations in Carinthia (Austria). She is also busily stocking up her etsy shop RefinedByRuth.