PaperPhine-Tutorial in the new Paper Runway
We're very excited and happy to announce that there is a cool step-by-step tutorial by us in the brand new Paper Runway Magazine. Hot off the press the second issue will not only show you how to make one of these graphic and fun Paper Twine Bracelets but the magazine also features paper goodness, new and hot paper products, reports about paper artists and designer and a lot more. Head over to the online version here – not the whole magazine is online though – or treat yourself with a real printed-on-paper copy.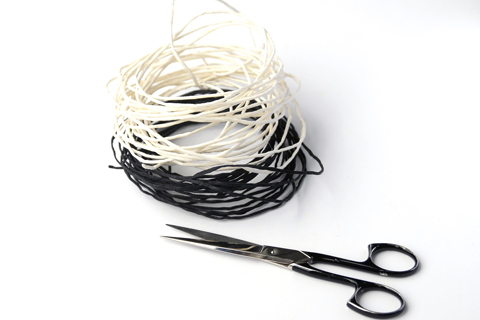 In case you're wondering which Paper Twines we've used to create our bracelet: Superthick Paper Twine can be found here (Selection of 3 x 11 yards in different colors) and here (50 yards of one color) as well as in our etsy shop. You need about 4 yards of Superthick Paper Twine in total for one bracelet (or 3 x 1.3 yards in different colors) so any of these choices will give you plenty to work and play with. Have fun!