Barbara's Crocheted Summer Bag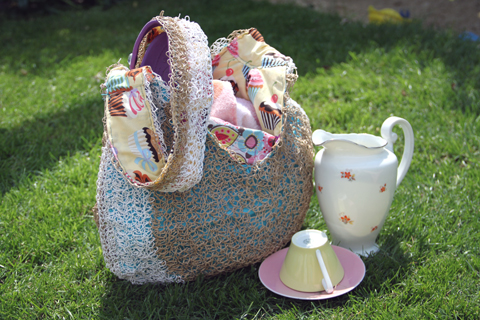 Hopefully you still remember Barbara's first steps in crocheting her summer bag with the help of her feline assistant Pommes here some time ago. And now the ultimate Paper Twine Summer Bag is ready for some serious picnicing and other summer activities.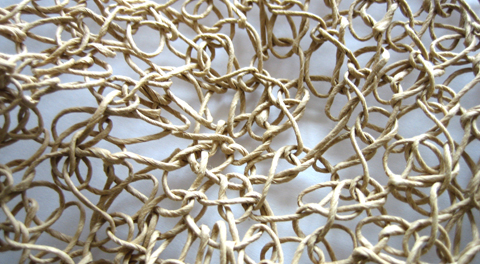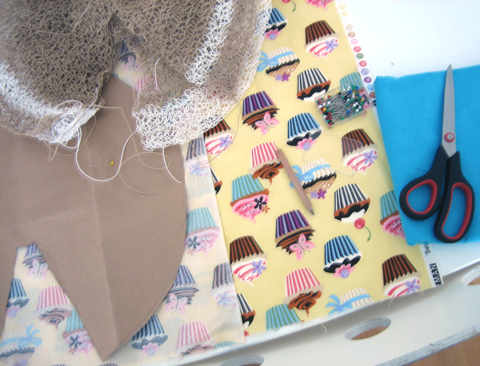 Crocheted Paper Twine Bag (detail) and choosing and cutting fabrics for the lining – the fabrics were chosen to underline the summer feeling of the whole bag
Barbara found the original pattern for the bag at Ravelry where you can find hundreds of free patterns for your very own Crocheted Paper Twine bag. Working with Paper Twine was very easy in Barbara's opinion once she got used to it and as long as the cat didn't try to help with the project. And even the sewing-in of the lining in the end with the sewing machine was no problem at all.
You can find skeins of colored paper twine suitable for this bag in our online shop and in our Etsy shop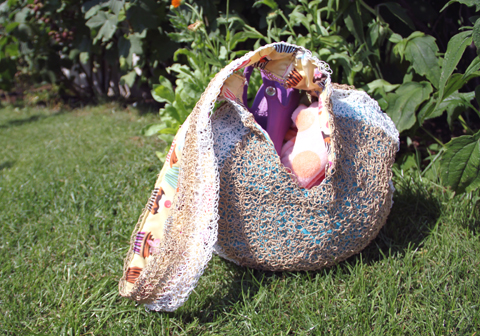 Crocheted Paper Twine Bag in one of Vienna's many nice parks
The only problem at the moment is that Pommes the cat is not very happy that it had to give up its sleeping mat that now has even a very cosy lining. Therefore Barbara's next DIY project will probably be a paper twine cat-nap-rug – we're looking forward to see some pictures of it!