PaperPhine in print and online – THANKS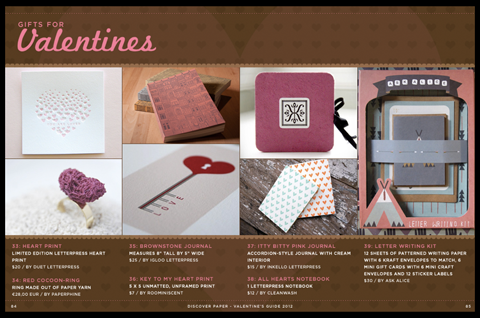 Discover Paper: 2012 Valentine's Guide featuring some of our paper twine and the one-of-a-kind Heart-shaped Cocoon Ring
We're lucky that our paper twines and paper yarns are very versatile. Therefore they do not only appeal to paper lovers and enthusiasts but also to crafters and artisans who are using textile techniques – e.g. knitting, crocheting, weaving and of course stitching! Not to mention bookbinders, jewelry makers and everybody who loves to put a special twist on their gift wrappings. The versatility of our paper twines also shows in the publications and blogs that are so kind to mention and feature us.
This week we say THANKS to Donaville from Discover Paper for having us in her fabulous 2012 Valentine's Guide.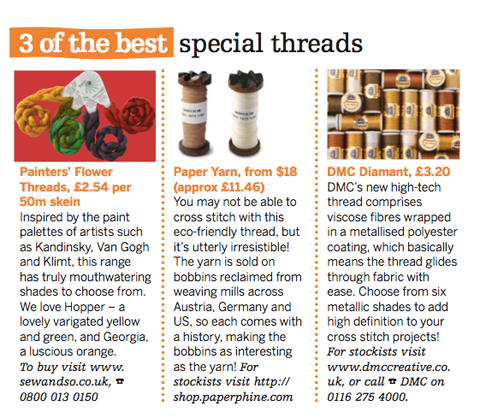 Cross Stitch Collection magazine (published in the UK) – February 2012 issue: PaperPhine in the New Ideas section
And THANKS to the people of Cross Stitch Collection magazine – we really do like that our finest paper yarn is among the 3 of the best special threads this time.