Paper Jewelry by Tia Kramer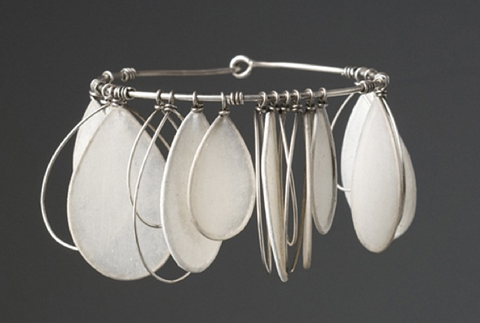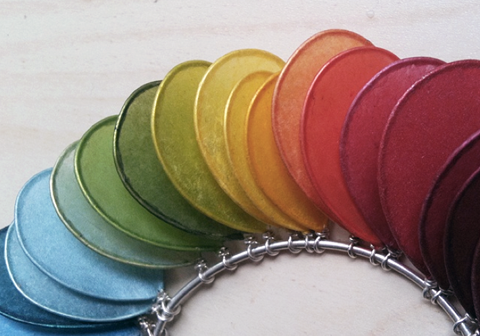 Tia Kramer: Damsel bracelet (Sterling and Handmade Paper) and color samples
The story behind Tia Kramer's paper jewelry is intriguing. Defining herself as a "multi-media, installation, sound, and adornment artist" her jewelry emerged directly from experiments with sulpture. When Tia was comissioned to create two huge, free-hanging sculptures in 2003 she decided to work with handmade paper.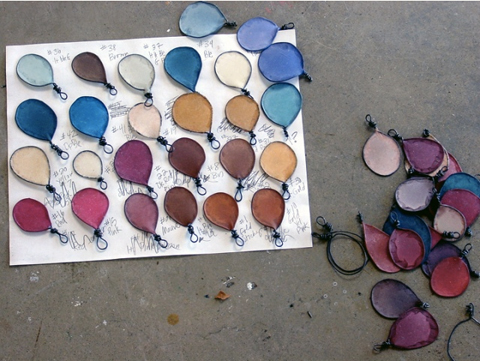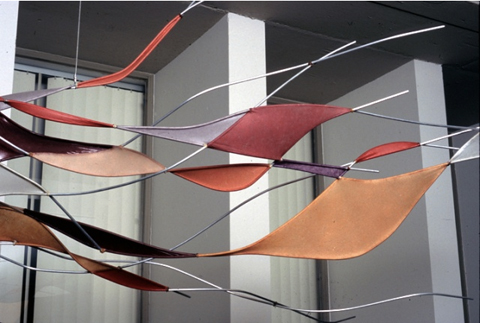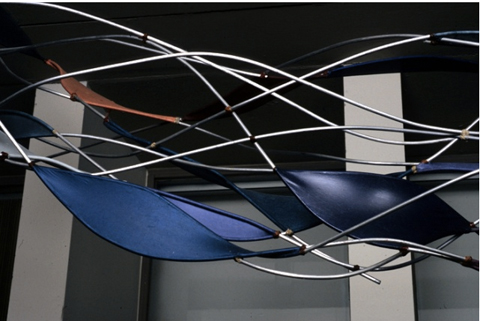 Small-scale samples to see how light would filter through the paper and details of Tia Kramer's finished installation "Suspended Flight" (2003/2004)
While working on the large commisson Tia made a lot of small samples to see how light would filter through the paper. Again this is a main point of working with paper: how it transforms the qualities of light and how it actually changes when the light changes (remember the blog article about the origami lampshades by Studio Snowpuppe – it was also a main concern there). Even though Tia's first jewelry objects were basically by-products of her larger commission she stays true to herself and still treats them like little sculptures: "Inspired by our relationships to the natural and architectural environment, I create jewelry objects that make visible our interactions with structure and movement. My adornments are performative sculptures for one's ears, architecture for the body."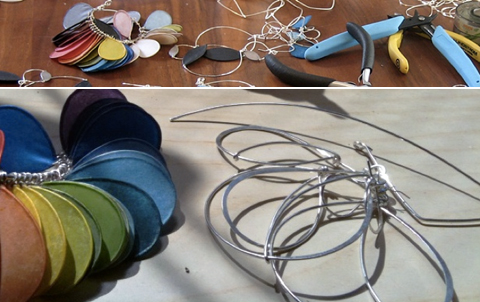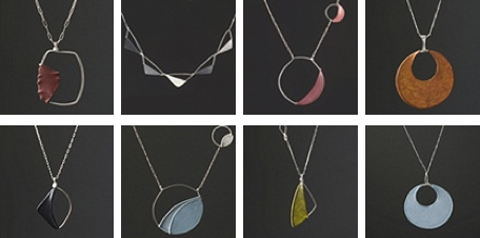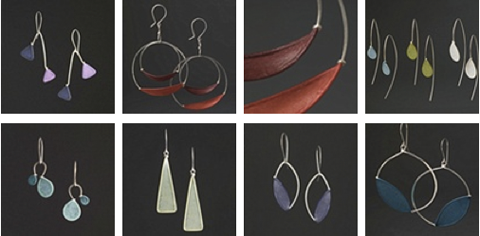 Looking behind the scenes with tools and supplies ready at hand to create a big variety of necklaces, earrings, bracelets and more
There is a lot to discover on Tia's website and the range of colors her pieces come in is amazing. You can even order a custom design in case you're looking for something very special.
3 responses to "Paper Jewelry by Tia Kramer"