KNOT Necklaces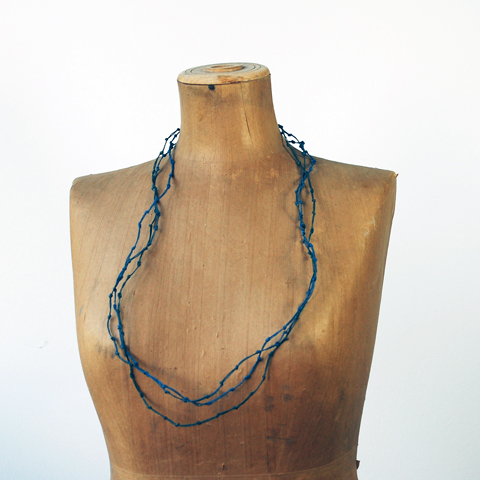 KNOT can be worn as a necklace as well as a bracelet!
We talked a lot about our new KNOT jewelry lately and yes, it might be that we're a bit proud of the new pieces. It was a long and laborious process behind finding the perfect design. Today we want to share some picture of the KNOT pieces worn as necklaces with you – and yes, it's the same piece that can also be worn as a bracelet!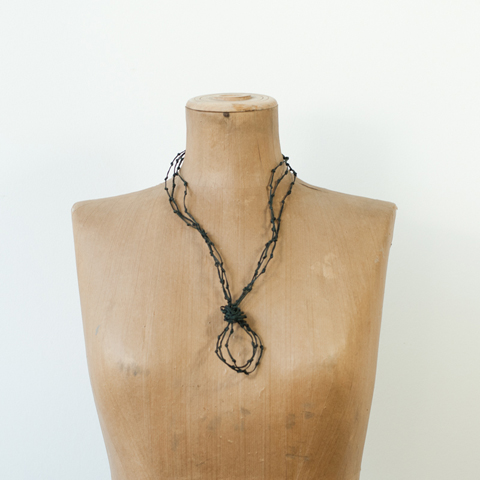 When worn long you have the choice between extra-long or you can make a big "knot"/loop to slightly shorten the piece. When worn short you can use the latch that is available in shiny as well as in matt to hold the strands together. And of course you can find your personal way to wear the necklace as well!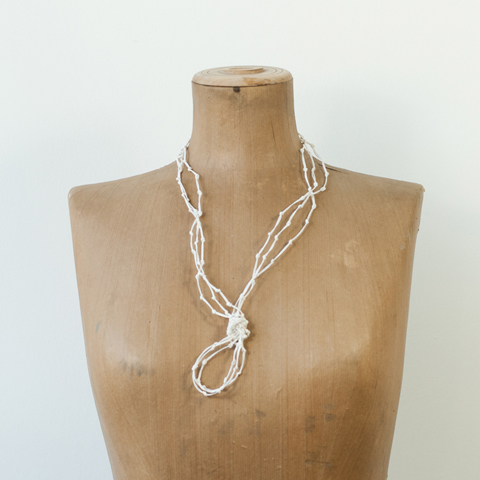 The good news are that our agent Helle from Stjernestunder found a lot of shops that loved our KNOT pieces at the Formland Fair she attended. This means that there will be a lot of shops that will stock our KNOT pieces in Northern Europe (and other places!) soon. For the moment you can get the KNOTs at feinheiten… in Innsbruck or you can send us a message and we'll send you your very own KNOT bracelet/necklace!
2 responses to "KNOT Necklaces"