All Things Paper – Book by Ann Martin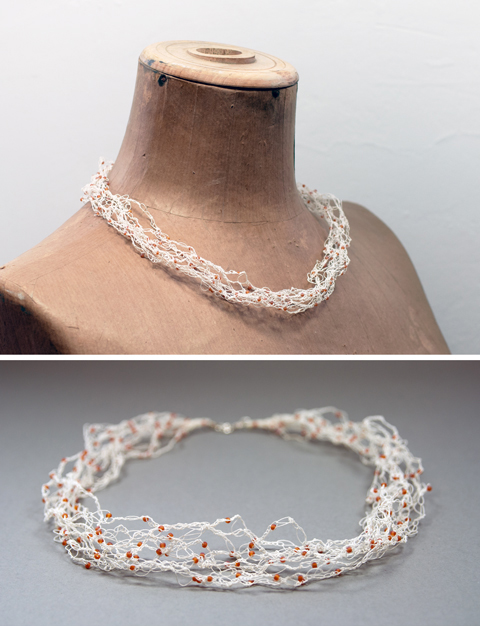 PaperPhine's project and tutorial in the book: Fine Paper Yarn Necklace
Since founding PaperPhine four years ago we've had the pleasure and honor to be featured in quite a few books, many magazines and on even more blogs (thanks again to all the people we've been working with on these features!). Ann's book All Things Paper that was published earlier this week is special though: for the first time I created a multi-page tutorial for a necklace using our fine paper yarn that was actually published in a book!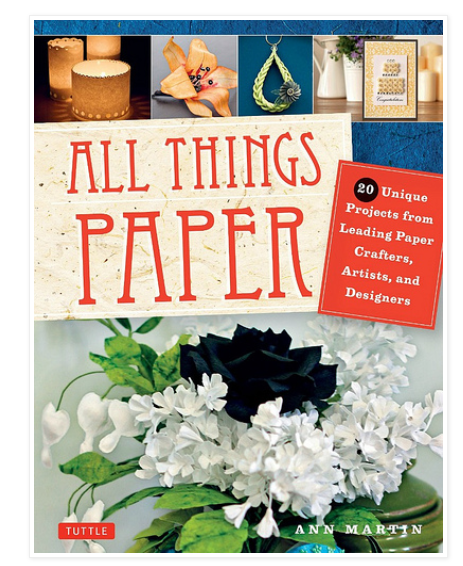 Ann's blog All Things Paper has been an inspiration for paper enthusiasts for years. Like on the blog her aim for the book was to "to share distinctive things made of paper" and to "bring together designers who could show just how capable and surprising simple paper can be". And indeed the list of designers who contributed never-before published projects to the book reads a bit like a who-is-who of paper arts and paper crafts.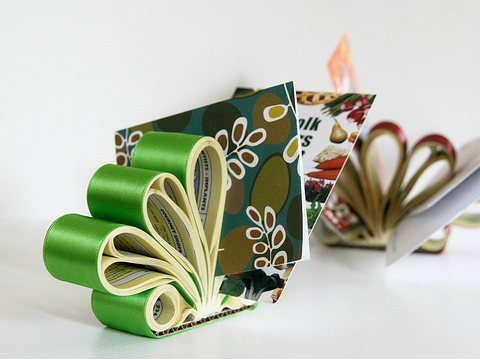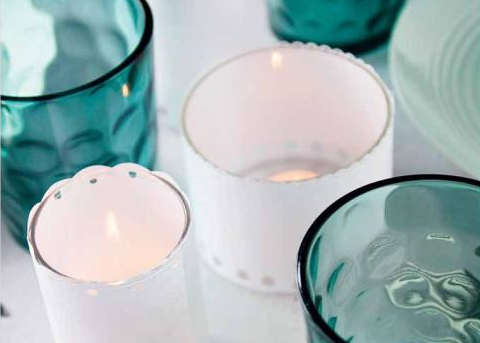 Two of the projects in the book: Phone Book Letter Holder by Allison Patrick (top) and Candle Luminaries by Kristen Magee (bottom)
There are a total of 20 unique and stunning paper projects in the book that is divided into 4 sections: Home Décor, Fashion Accessories, Jewelry and Correspondence. One of my favorite parts in this book are the introductions of the designers themselves. So if you always wanted to know more about my and my fellow 19 makers, about our inspirations and why we're working with paper and loving it then have a look into this book! Last but not least you find tips, templates, diagrams, and supply sources so bascially all you need to start making straight away!
BOOK GIVEAWAY!
Ann is hosting a worldwide book giveaway on her blog – all you need is to leave a comment here and have some luck! (open until Sunday, June 16).