Paper Yarn Crochet-Covered Pebbles by Giuliana Primavera
We're big fans of Giuliana's work and you might still remember her little crocheted shamrocks we showed you a while ago on the blog. Today it's her crochet-covered stones that caught our eye and the beautiful beach-inspired photography.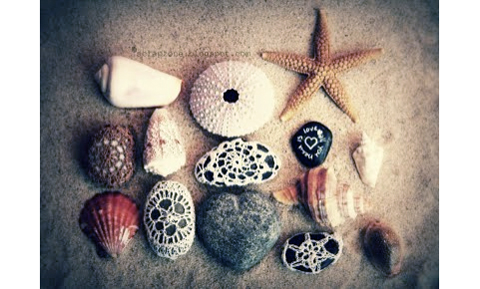 The crochet is done in our finest white paper yarn that gives a great contrast with the darker stones underneath. Giuliana made a stunning 40 stones as placeholders for a party and afterwards the stones were transformed to paperweights and even magnets – perfect to remember a wonderful evening by!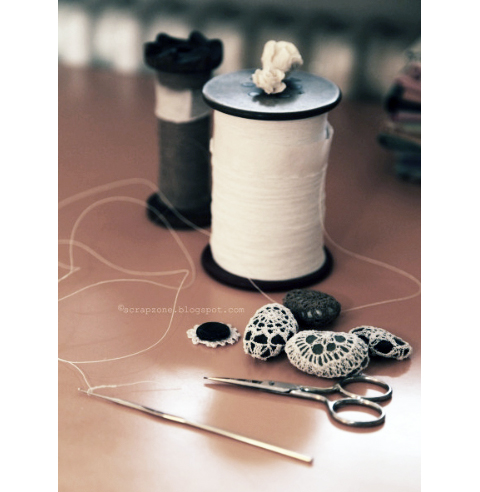 You can find more of Giuliana's work on her blog Simply Spring and even stock up on crafting supplies in her Etsy shop.