hello handmade market – some pictures
We had a wonderful time at the hello handmade market in Hamburg last weekend. Traveling with three huge suitcases that made going through normal-sized doors impossible we arrived early at the market hall at Kampnagel. No coffee available! Luckily the coffee team set up their coffee machine soon afterwards and we had a nice, milky boost to start into a busy market day.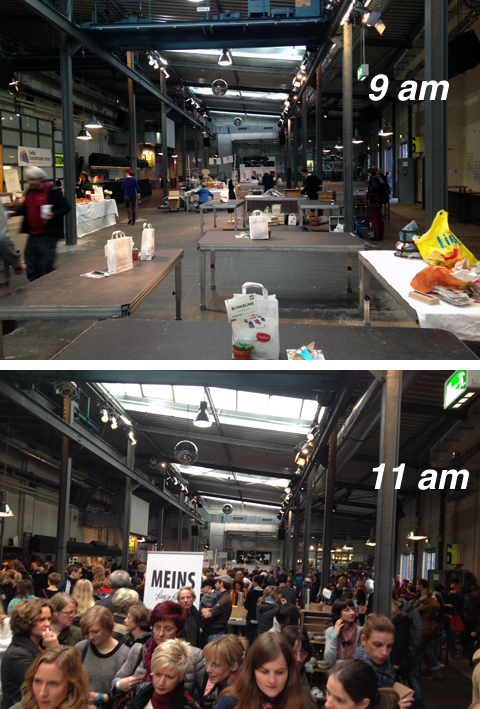 With sellers from the Hamburg area, the whole of Germany and beyond (like us) it was a very creative, colorful and very professional market. It was obvious that nearly all of the sellers work in their creative businesses full-time and had given list of thought of how to present their wares at the market.
With about 4000 visitors in one day we were so busy that we had hardly the time to see our neighbors' tables and even less time to take pictures of them to show you. So you'll probably have to stop by at the next hello handmade market yourself to have a look!