Weaving with Paper Yarns, Paper Twines and Paper Strips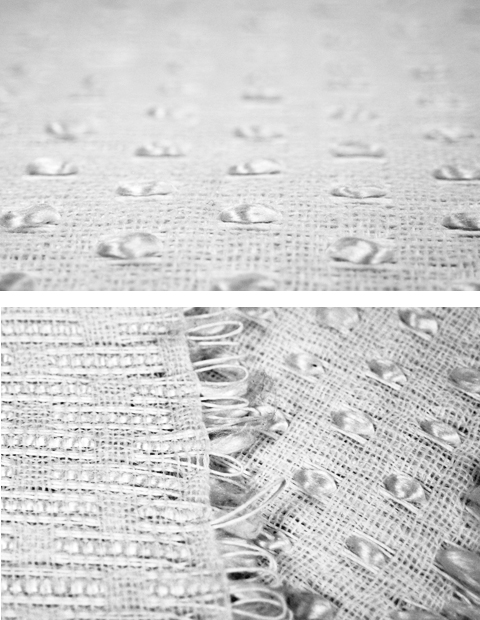 Handwoven Fabric: soft "clouds" of raw silk fly on a base of smooth, rigid paper twine
PaperPhine's creative chief Linda has been weaving with paper twines, paper yarns and paper strips for the past couple of years. Sometimes she combines the paper materials with other yarns and fibres to give the fabrics – literally – a special touch.
On top and below you can see a combination of strong white paper twine and raw silk fibres in the weft playing with texture and light. The silk fibres reflect the light beautifully while the paper twine has a warm, matte glow.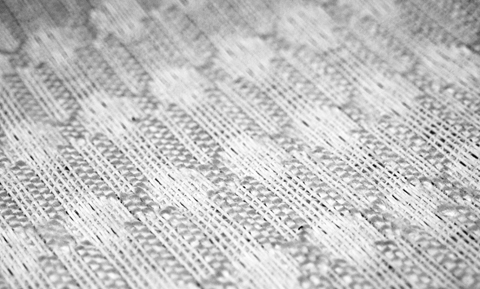 Below: Narrow strips cut out of handmade Abacca paper are embedded in a base fabric made of long-fibred white linen. As all the other fabrics shown in this blog post this fabric is a double-weave woven by hand on one of Louet's fabulous Magic Dobby looms.
The weft of the bottom fabric consists entirely of narrow strips of Japanese Washi paper while the warp is a regular, fine cotton yarn.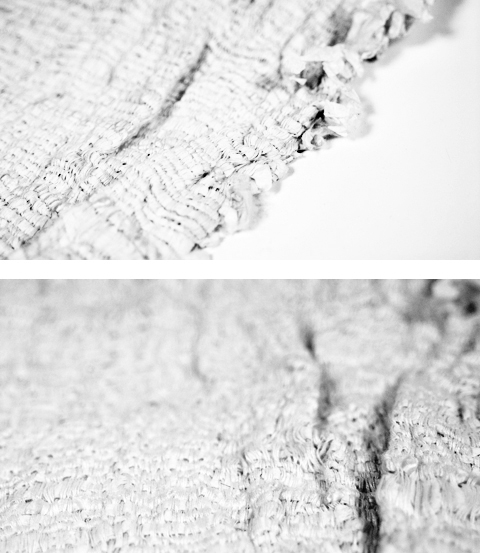 One response to "Weaving with Paper Yarns, Paper Twines and Paper Strips"