To Our Retailers: Thank you!
Picture by LYS VINTAGE – a beautiful shop in Hamburg (Germany) that sells mainly Scandinavian design and special finds. Pictured are two of our old bobbins and other small stuff on a String Pocket Shelf.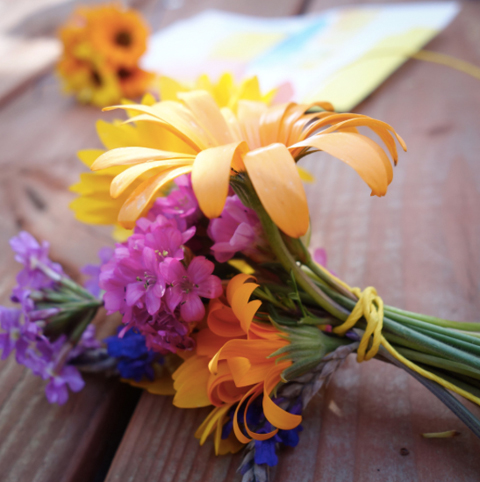 Picture by Baum-kuchen a dedicated studio and shop in Los Angeles (California). Beautiful flowers hold together by some yellow paper twine.
We're happy and blessed to be working (and hopefully keep working for many years to come!) with shops around the world. Some of them small, some of them even smaller – but they are all owned and managed by dedicated lovers of all things beautiful, vintage and paper. Thank you!