Knitted Paper Twine Place Mats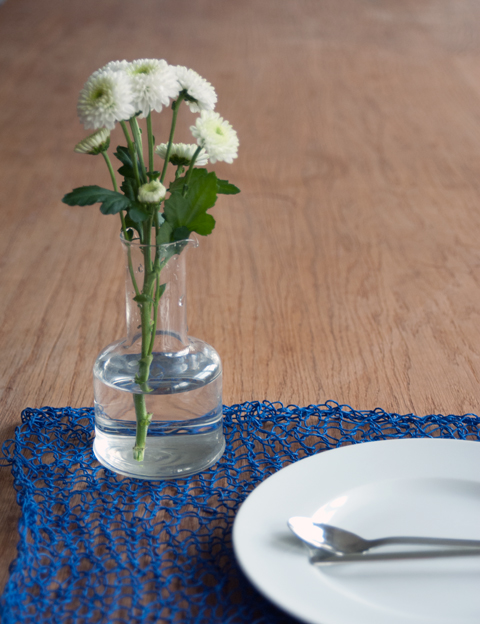 My little breakfast spot on our huge oaken table for a perfect start into a spring day: flowers, chocolate bunnies (I'm afraid they won't live much longer) and a hand-knitted paper twine place mat.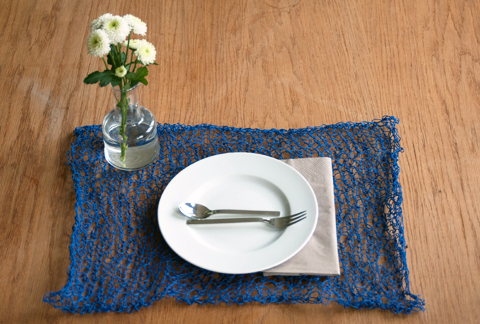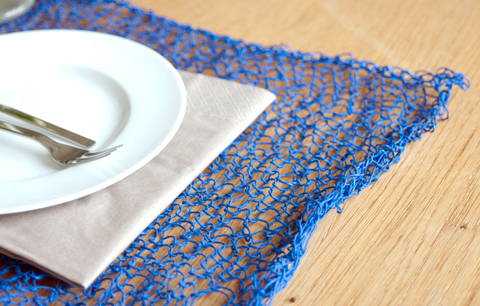 The place mat is easy to knit and thanks to the big needles I used it's also quickly done so it's fun to make a whole set of them (I only have to convince the boyfriend that a whole set of them is necessary!).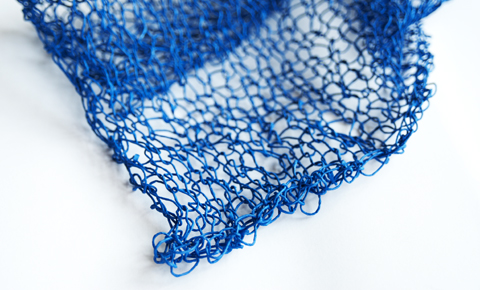 Paper Twine Place Mat – How to knit:
Supplies:
– Circular Knitting Needles
Gauge is not essential to this project nor is needle size.
I used size 9 (EU) / 13 (US) circular needles. A similar size would do as well but circular needles are highly recommended because the paper twine is quite slippery.
– Strong Paper Twine. Depending on the size of the place mat about 80-100m / 90-110 yards.
Cast on 54 stitches (more for a bigger place mat) and work in stockinette stitch – 32 rows will make a nicely sized mat.
Keep the knitting rather loose.
After binding off loosely you have to block your place mat. Or in other words: soak it for a while in water, put it on an an even surface (preferably covered with a towel etc.) and stretch to all sides until you have the desired size. Let dry flat.
Care Instructions:
Brush off any crumbs or gently shake the place mat. It can also be rinsed and even washed by hand – leave to dry flat as before after each rinsing.
One Response to "Knitted Paper Twine Place Mats"