Paper Jewelry by Sandra Vanden Broucke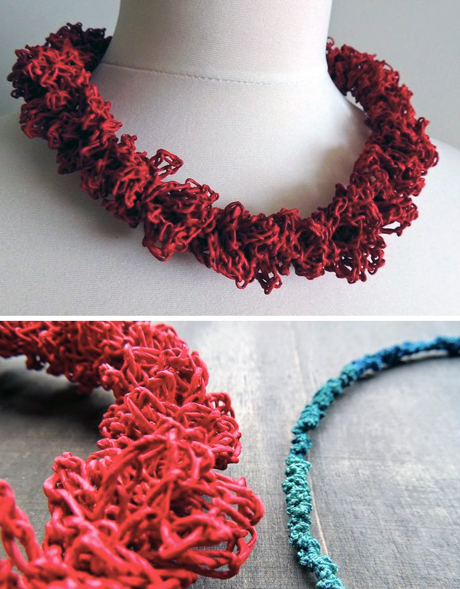 zsazsazsu: Red rochet paper twine necklace and the same technique but with a cotton yarn (blue)
"Handmade jewelry with a crochet twist" is Sandra Vanden Broucke's motto who sells her jewelry under her label zsazsazsu. And quite a twist there is!
Sandra's pieces are so very fascinating because she loves to experiment with different materials and therefore it's possible to the different results that can be achieved when using the same technique but a different yarn. While Sandra's material of choice are fine silk yarns she's also working with cotton, wool and of course paper yarns.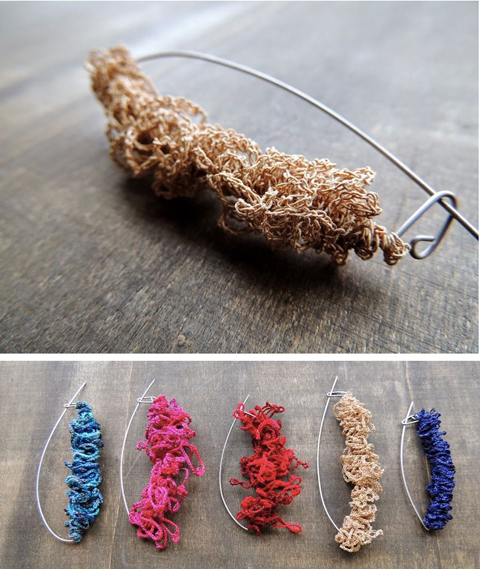 zsazsazsu: Brooches with titanium needles – crochet in paper yarn (natural color) as well as cotton and silk yarns
Find more of Sandra's jewelry in her online shop – it's filled with fun pieces with a certain twist that will be steady companions throughout the day but also grace any outfit during an evening out. The latest experiments and insights into Sandra's work process can be glimpsed on her blog.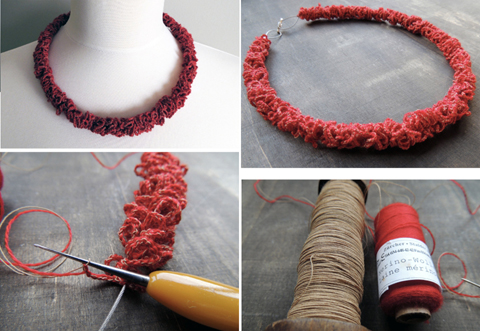 zsazsazsu: Necklace made of combination of fine merino wool and finest paper yarn crocheted over a fine steel wire with lots of patience.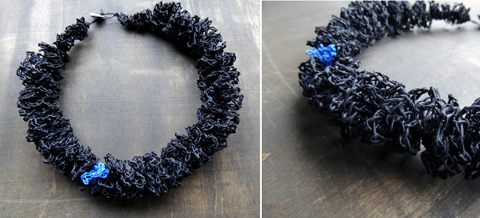 One response to "Paper Jewelry by Sandra Vanden Broucke"