We just added a new color to our paper twines in the shop: yummy orange! A wonderful color for all that spring and summer crafting you're having in mind – and in case you live on the other hemnisphere it's also a very nice hue for autumn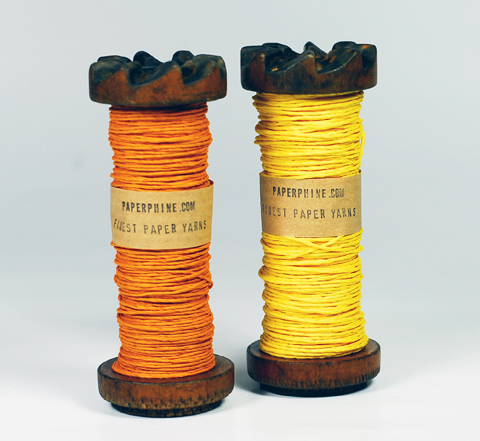 Thanks again to all our newsletter readers who let us know what colors they would like to have next. We really enjoyed hearing from you and your kind words and comments lifted our spirits! The three colors you requested most were: orange, aubergine and coral. As soon as the pictures of the aubergine and coral twines are ready they'll be available as well.
The randomly chosen winner of the newsletter give-away is Sandy – your paper twines are on their way!