Anne Franke: Paper Jewelry Collection "Blanc de Neige"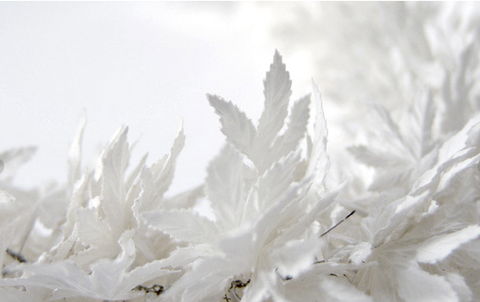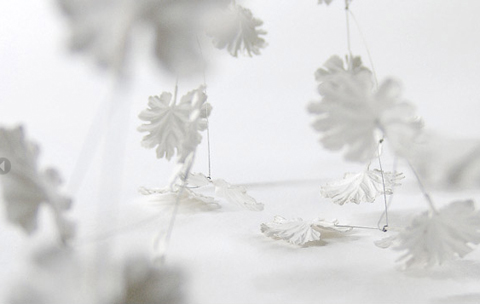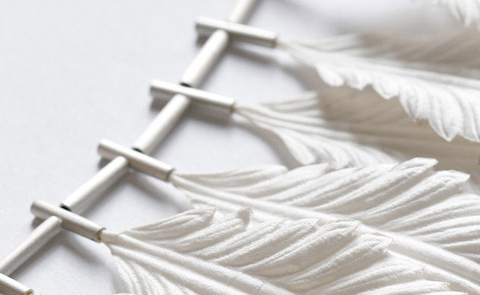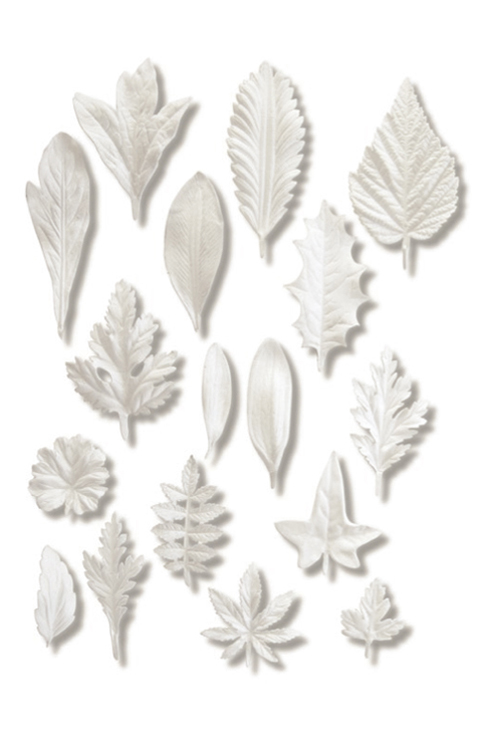 Anne Franke: "Blanc de Neige" – paper jewelry collection (details; all photography in this blog article by Anne Franke and Frank M. Göldner)
What shall we tell you – we're still blown away ourselves!
To give it a try at least: all the mind-blowing paper jewelry pieces in this blog article are by German communications designer Anne Franke. Having to deal with different papers in her job every day (and obviously quite passionate about it) Anne started to make these gorgeous necklaces one leaf at a time… yes, indeed: one leaf at a time by embossing them by hand onto white natural paper. The leaves are then joined together with subtle components made of silver and stainless steel to form the ephermal looking pieces. More of them can be seen over at the website.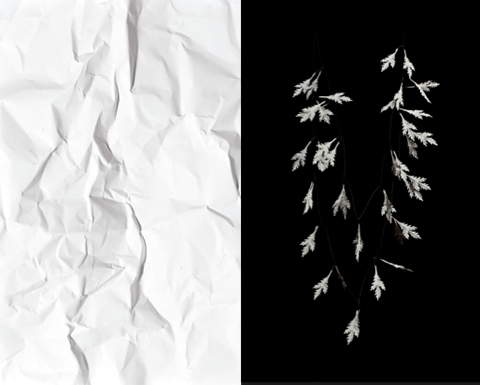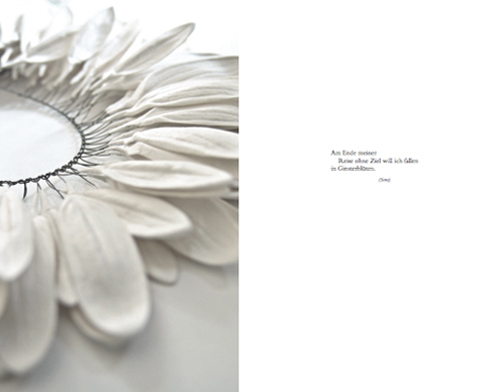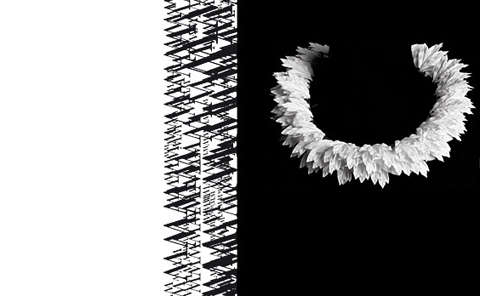 These pictures are actually some pages of the stunning catalogue Anne Franke designed herself for her jewelry giving insight into her highly sophisticated visual universe. A paper phantasy becoming true…. If you're interested in having a look into the full catalogue as .pdf (and we highly recommend it!) please get in touch with Anne at eigenart (at) art-des-hauses.com
By now Anne's pieces have been featured in quiet a few international magazines and we do imagine that you'll see a lot more of her work in the paper world soon.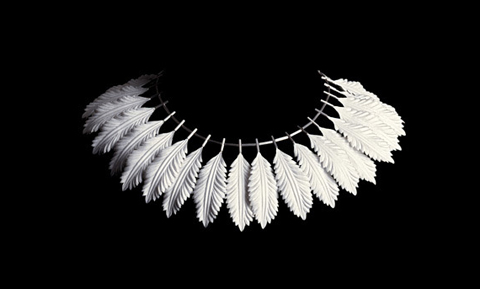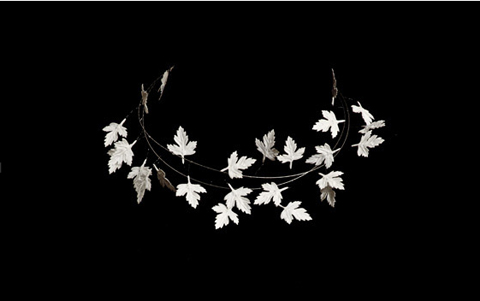 One Response to "Anne Franke: Paper Jewelry Collection "Blanc de Neige""