bijoux organiques by Florence Jaquet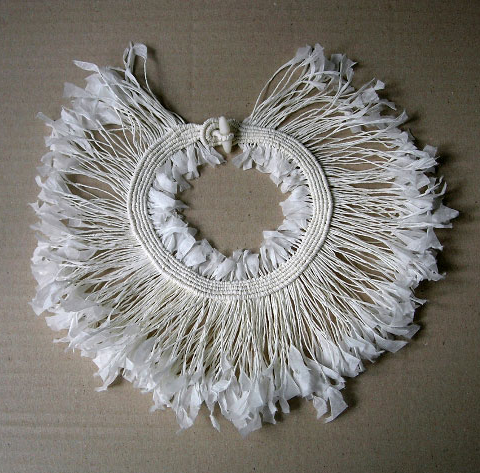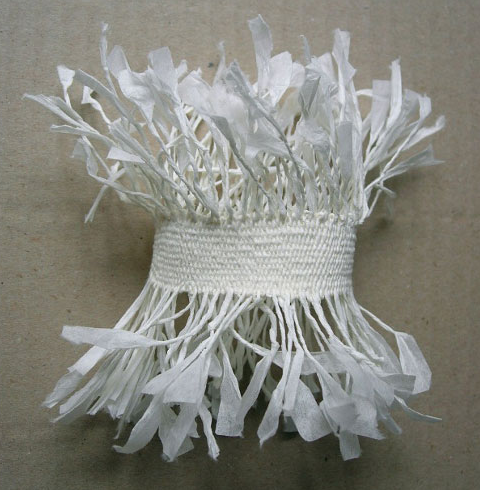 Florence Jaquet: Necklace and Bracelet "Majesté", 2011, paper, tagua nut
Luckily we live in the digital age – and in the age of Pinterest in this case – though it took us quite a while to find the website by Swiss jewelry maker Florence Jaquet after stumbling upon the first pictures of her work. To call Florence a "jewelry finder" would not do her work justice though natural, found materials are incorporated into a lot of her pieces. The literal translation of her website "bijoux organiques" would also be "organic jewelry". Florene herself explains that "I named my work "organic" with reference to the word "organ". A jewel is meant to be worn and then becomes an extra organ on the body : it influences the body's balance, movements and functions. It is vital and yet so fragile and can be altered during the course of its life. As an organ, it can also have an effect on connections with other people."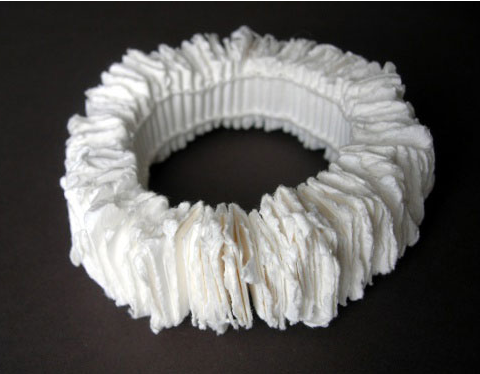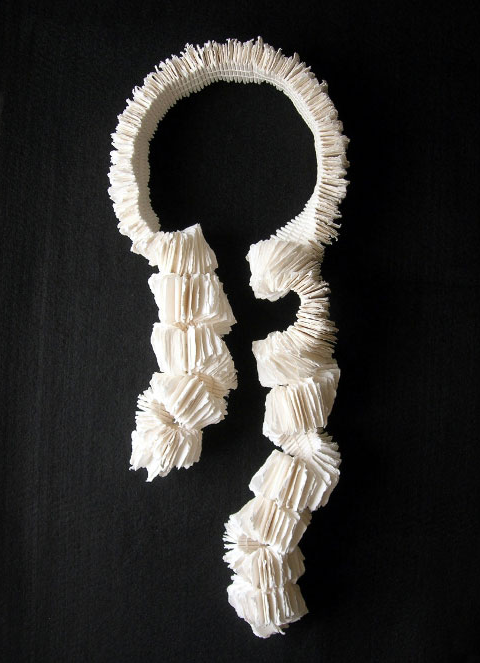 Florence Jaquet: Bracelet and Necklace "Je me livre … et vous?", 2011, paper, linen thread
We're only showing you the paper and hand-twisted paper twine related jewelry pieces here but Florence uses a wide range of organic materials for her sculptural pieces. Some of them are installations – like the "Le tea-shirt, 2011″ shown below that was made as a entry for the 70e Biennale d'art contemporain de La Chaux-de-Fonds. This colar and a lot of other pieces do remind us strongly of traditional art from Africa and the South Pacific.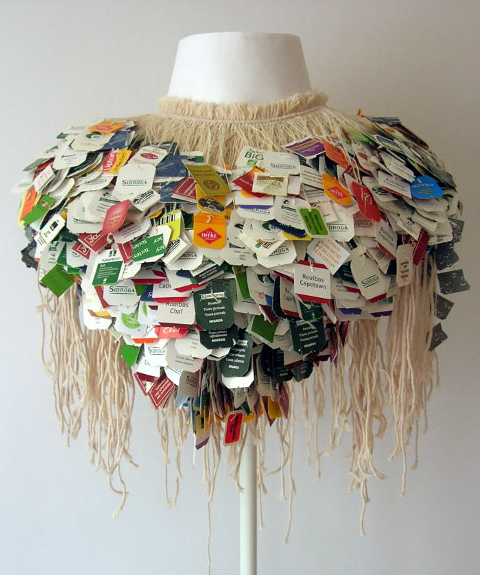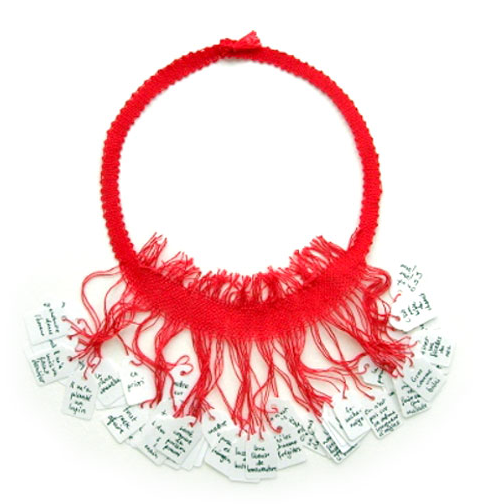 Florence Jacquet: "Tea-Shirt" (top) and Necklace "Perles insolites", 2007, price tags, cotton (bottom)
While on Florence's own website you'll find more pictures the texts are all in French. For some information in English as well as information on points of sale and upcoming exhibitions head to her Klimt02 website.
One Response to "bijoux organiques by Florence Jaquet"