DIY: Crocheted Paper Twine Tote Bag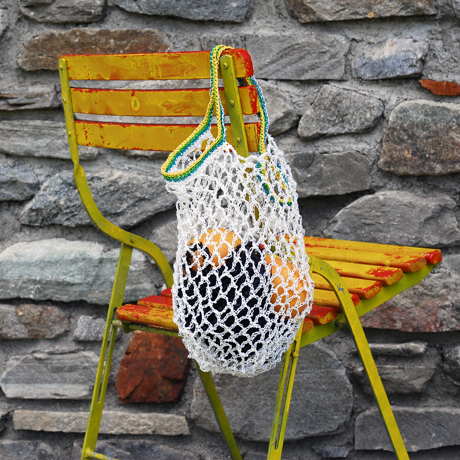 In summer we showed you one of our knitted paper twine tote bags (with DIY instructions) so it was about time to also share a crocheted tote bag with you! The subscribers of our newsletter have already seen this model. By now we can add that even after extended daily use for half a year and the transport of moist produce the bag is still in excellent condition!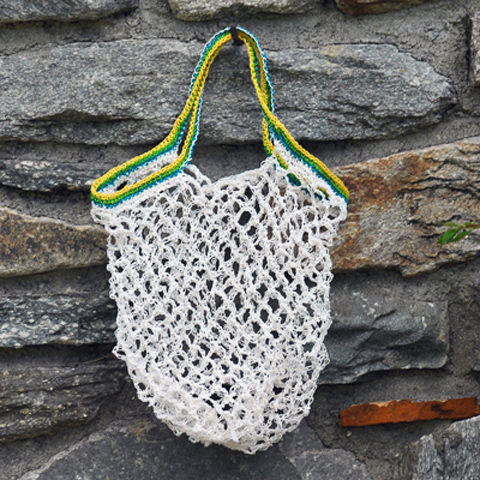 By now we know the secrets of bag-making but in the beginning is was difficult to start from scratch so we looked for available patterns and models around the internet. The pattern for the white crochet bag shown here was found on the highly-recommended Purl Bee blog.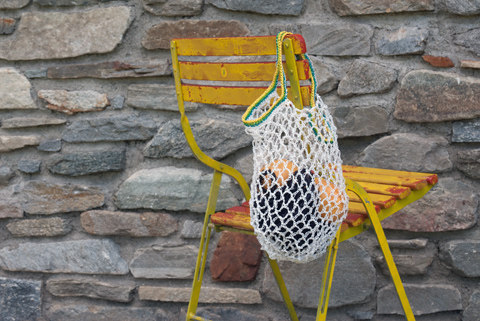 The Materials:
We used strong white paper twine for the bag and added a colorful rim with one row each of turquoise, fresh green and yellow single crochet stitches
You can now also find whole skeins of colored paper twine suitable for this bag in our online shop and in our Etsy shop
Crochet hook used: 2.75mm / US C / UK 11
The bag is simple to make, just keep in mind that you'll need more strength to crochet the paper twine than usual cotton/linen twine. Therefore rather start slowly and spread crocheting the bag over a whole week rather than doing it on one day (your wrists and hands will be thankful).
This bag makes a great Christmas present as well and you can vary its size by adding to or decreasing the rows of the pattern. Happy crocheting!
One Response to "DIY: Crocheted Paper Twine Tote Bag"