Knitted Paper Twine Tote Bag
Lately we were busy to come up with patterns and tutorials for knitted and crocheted paper twine bags. The strong paper twine is perfect for bag-making: strong, durable, available in many colors and due to its stiffness the bags look great even when they're empty. Even though the PaperPhines are passionate crocheters and knitters we have been focusing mainly on jewelry in the last two years so the question was how to start making a bag at all…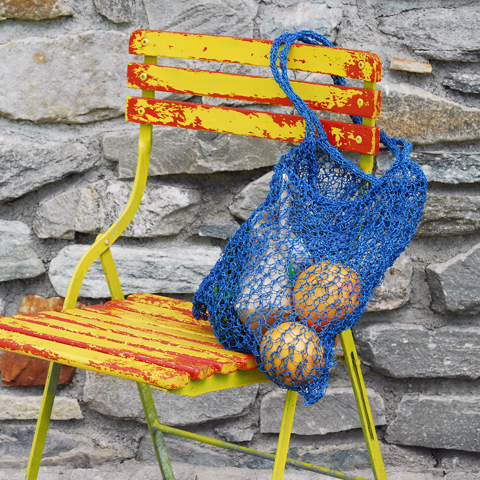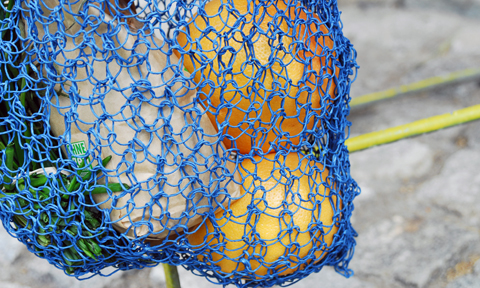 This jeansblue bag is the first one we knitted and therefore we looked for inspiration and available patterns on the internet to start with. The pattern for this bag we found on the highly-recommended Purl Bee blog though the original design is by Italian craftista and blogger Elisa.
When you compare the original bags made with cotton yarn with the paper yarn bag you immediately see that the paper bags looks distinctively different. The paper yarn is so smooth that the lace pattern does not show as much – though the "holes" you get are still apparent.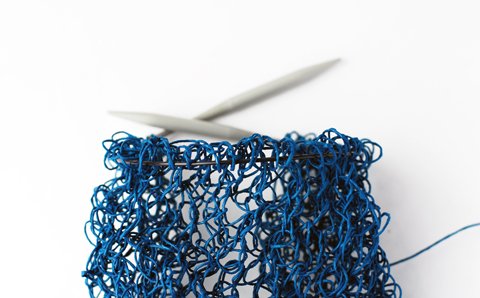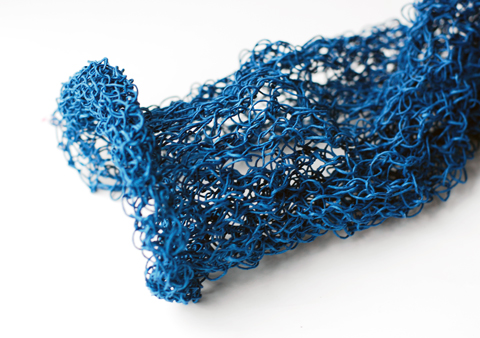 Knitting Needles adjusted to the paper twine & Supplies:
Circular kniting needles size 13 (US) / size 9 (EU) for the bag (24 in / 60cm long)
Double pointed needles size 6 (US) / size 4 (EU) for the I-Cord handles
Crochet hook size B 1 or C 1 (US) / size 2.5 or 2.75 (EU)
Tapestry needle with an eye big enough for the paper twine
200 – 220 yards / 180 – 200m strong paper twine

You can find skeins of colored paper twine suitable for this bag in our online shop and in our Etsy shop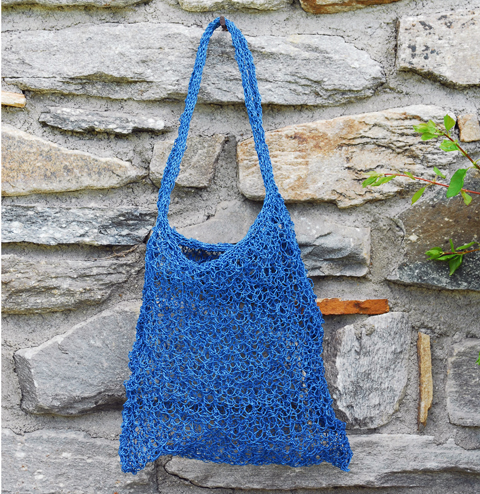 We followed the pattern found on the Purl Bee blog to the letter. Just plan enough time for making the bag because paper twine is slippery and therefore more time-consuming to work with. Also you'll need a bit more strength so give your wrists enough time to adjust and don't overdo it on the first day. The I-Cord handles are also slightly trickier to knit than with cotton yarn and the resulting I-Cord is not as round but nevertheless it really gives a special finish to the bag.